He must increase, but I must decrease
Given on Oct 31, 2021 by Matt Cohen at Citylight Manayunk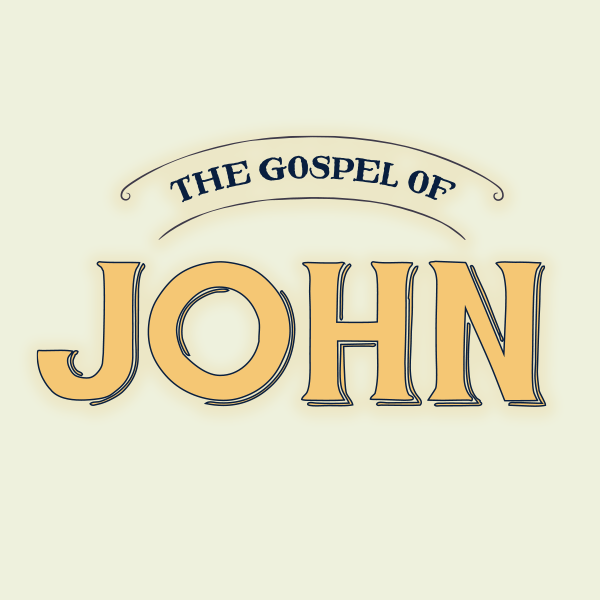 Series: The Gospel of John
HE MUST INCREASE, BUT I MUST DECREASE
1. He is the groom
2. He gives eternal life
Citylight Manayunk October 31, 2021.mov from Citylight Church on Vimeo.
Resources:
– ESV Study Bible – Study notes on the Gospel According to John
– Baker Exegetical Commentary on the New Testament – The Gospel According to John – -Andreas Kostenburger
– Pillar New Testament Commentary Series – The Gospel According to John – DA Carson
Podcast: Play in new window | Download
Sermon Transcript
INTRODUCTION
I would like to change. Wouldn't you? I just finished reading a book called You Can Change with a group of men in our church. The book is all about applying the transforming power of Jesus Christ to our sinful behavior and negative emotions. At the heart of the book is a change project. The reader is encouraged to choose a sinful behavior or negative emotion that they'd like to apply the transforming power of the gospel to as they read. My change project focuses on joy or contentment. I would like to change by growing in my obedience to the command to rejoice in the Lord always (Philippians 4:4a). I would like to be able to say with the Apostle Paul that I've learned in whatever situation I am to be content. Wouldn't you like to be content in all seasons? Wouldn't you like to learn to rejoice in the Lord always? Wouldn't you like to be a grumpy person who is becoming joyful by the grace of God? If so, then you've come to the right place and we are in just the right passage for you and for me. Let's set the scene.
The Lord Jesus had just concluded his lengthy conversation with Nicodemus, which culminated with perhaps the best known and most important verse in the Bible. John 3:16 – "For God so loved the world that he gave his only Son, that whoever believes in him should not perish but have eternal life." After this, the Lord Jesus and his disciples went out into the countryside. People began traveling to this rural area to meet Jesus, and his disciples were baptizing large crowds. Nearby, John the Baptist was also baptizing people because there was a lot of water in the area. John's disciples came to John frustrated and jealous because the crowds who once flocked to John are now flocking to Jesus and John isn't doing anything to stop them. John's reply is so beautiful, he says, "brothers, I am not the groom. I'm the best man. My job isn't to get attention for myself." In the midst of his decreasing popularity and things not visibly going his way, John is quietly content and joyful. In his book, You Can change, Tim Chester describes how most of us feel when things aren't going our way. "I'm grumpy because things aren't going my way. But I've no right and no need to expect them to go my way. It's enough to know that they're going God's way and that his ways are good." For John the Baptist, who is perhaps the most content man who ever lived, it's enough to know that things are going Jesus' way and that Jesus' ways are good. What was John's secret? What made him so content? John lived by a simple motto. It's the motto of the truly joyful person. It's a motto I'd love to shape and define Citylight Church as we step into our second decade as a family together. The motto is the big idea of our passage and comes directly from John 3:30: "He must increase, but I must decrease." Now, I think that if most of us are honest, we don't want Jesus to decrease, but we haven't yet embraced John's motto. Our typical motto is "He must increase and I maybe I can increase too." It doesn't work that way. It can't work that way. Since the joyless motto of 'he must increase and I must increase' is common to all of us, we should consider one question: Why? Why is it, 'He must increase, but I must decrease'? Our passage provides us with two answers: 1. He is the groom. 2. He gives eternal life.
HE IS THE GROOM
Why does John the Baptist cheerfully say, "He must increase, but I must decrease'? Let's take a look at John the Baptist's very own words. John 3:26-28 – And they came to John and said to him, "Rabbi, he who was with you across the Jordan, to whom you bore witness—look, he is baptizing, and all are going to him." 27 John answered, "A person cannot receive even one thing unless it is given him from heaven. 28 You yourselves bear me witness, that I said, 'I am not the Christ, but I have been sent before him.' John is content and joyful in Jesus increasing while he decreases because his calling has been assigned from heaven. The Father has determined that John the Baptist's role is not to be the Christ, but to bear witnesses to the Christ. John the Baptist isn't called to get attention, instead his assignment is to call attention to the Son. Joy and contentment are the result of knowing who we are not and what the Father has not called us to do and be. Like John, we are not the Christ.
But then John takes things a step further in explaining why Jesus must increase, but he must decrease by employing an analogy. John 3:29-30 – The one who has the bride is the bridegroom. The friend of the bridegroom, who stands and hears him, rejoices greatly at the bridegroom's voice. Therefore this joy of mine is now complete. 30 He must increase, but I must decrease." In other words, "He must increase, but I must decrease because he's the groom, I am the best man, and it's far more joyful this way. Have you ever attended a wedding where the best man drew too much attention to himself? It's one of the more cringeworthy sites to behold. Years and years ago, I officiated a wedding in which the best man drew too much attention to himself and it was so painful that I don't think I'll ever forget it. It just so happened that the best man was recently divorced from the bride's sister, who just so happened to be the maid of honor. Recipe for disaster. You can imagine the tension in the room when the best man stood up to give his toast at the rehearsal dinner. Instead of defusing the situation and simply speaking about the bride and groom to be, he began his toast with the words, "As many of you know, it hasn't been a banner year for me…" And he went to draw attention away from the wedding couple to himself, but it certainly didn't make him feel any better.
Friends, you're that best man, and so am I. We are all what Paul Tripp calls "glory robbers." We are all the best man acting as though we're the groom. We are all the kid stealing the show at the birthday party because we've forgotten that we've been born into a universe that isn't our party. We've all forgotten who we are and so we keep bumping through life trying to be the groom and it's making us miserable. So much of our anger, sadness, coldness, critical-spirit, and refusal to forgive arises because we've forgotten who we are and we're expecting the world to treat us like we're the groom, but it's not our party! He's the groom!
Here is the great news. Jesus knows us. He knows that we all rob the glory that rightly belongs to him. He knows us better than we know ourselves. And still he came and lived the life that we have all failed to live. He always lived for the glory of His Father. Then he died in our place to absorb the full wrath of God against glory robbers like us. And he rose again so that we can be born again with new eyes that can finally see and savor Him as the Groom. By his grace, we are free from having to rob glory. Instead we now have the freedom to have a ball being the best man. A good best man is really happy and rarely remembered. A good best man is so filled with joy that his best friend is getting the bride of his dreams. His joy is fulfilled and completed not by getting attention but by deflecting all attention to the groom. Friends, this is the upside down way of Jesus. He is the groom. Therefore, he must increase and we must decrease. And as that happens, we actually get more free and more joyful, not less. Our joy is complete as we decrease and he increases because he's the groom. The other way cannot work and must not work. He's the groom.
Personal question: where in your life does Jesus need to increase and you need to decrease? If you're not sure, consider the areas of your life that consistently provoke your most extreme emotions. What situations, circumstance, or relationships tend to provoke your deepest sadness, your hottest anger, your strongest fears, your lowest despair, or your most critical words? That is probably the place where you're trying to play the groom and rob the glory. That is probably the place where he must increase, but you must decrease. That's probably the place Jesus wants to give you the greatest joy as you become small and he becomes big. Where in your life does Jesus need to increase and you need to decrease? Write it down.
What you need for that area of life is not a list to follow or a new technique to master. Instead, in that very area of life, I want to invite you to crack your heart open to the reality of Jesus. In the raw details of your life, ask him to help you to turn from all your angry, worried fretting over whether or not you're increasing. Asking to help you to turn to decreasing for the sake of his increase. Open your heart up to Jesus and the joy of deflecting all attention to Him. Your greatest joy will be found in his greatest fame. He can help you, he can change your heart, he can help you decrease for the sake of joy in his increase. After all, he's no ordinary groom. John the Baptist is offering more than just an analogy from a wedding. By calling Jesus the groom, John the Baptist is actually saying something profound about Jesus' very identity. Throughout the Old Testament, The Lord, Yahweh, the covenant-keeping creator God calls himself Israel's groom. Isaiah 54:4-8 – "Fear not, for you will not be ashamed; be not confounded, for you will not be disgraced; for you will forget the shame of your youth, and the reproach of your widowhood you will remember no more. 5 For your Maker is your husband, the LORD of hosts is his name; and the Holy One of Israel is your Redeemer, the God of the whole earth he is called. 6 For the LORD has called you like a wife deserted and grieved in spirit, like a wife of youth when she is cast off, says your God. 7 For a brief moment I deserted you, but with great compassion I will gather you. 8 In overflowing anger for a moment I hid my face from you, but with everlasting love I will have compassion on you," says the LORD, your Redeemer. By calling Jesus the Groom, John the Baptist is reminding us that he is none other than Yahweh, the creator of the heavens and the earth, come down to rescue us from all of our increasing, so that we can enjoy his increasing in every area of our lives until the day when he will be our groom and we will be his bridegroom forever. You can decrease, he will increase in your life. He's the divine groom. He can do it. Entrust yourself to Him again. Very briefly, there is one other and final reason why he must increase, but I must decrease.
HE GIVES ETERNAL LIFE
The final reason why Jesus must increase but we must decrease is that Jesus is the X factor when it comes to eternal life, not us. John 3:35-36 – The Father loves the Son and has given all things into his hand. 36 Whoever believes in the Son has eternal life; whoever does not obey the Son shall not see life, but the wrath of God remains on him. The reason why he must increase, but we must decrease is because all things pertaining to redemption and salvation were not put into our hands. The reason why we must decrease and he must increase is because we cannot remove the wrath of God from anyone. The reason why we must decrease and he must increase is because no one can believe in us for eternal life. Why in the world would we want our increase? We cannot give eternal life! But the Lord Jesus can. Though we are by nature and choice enemies of God and objects of his wrath, Jesus can pardon the most wicked among us by grace. He is the X factor when it comes to eternal life and eternal hell, not us. Application to Evangelism and mission.
CONCLUSION
There is nothing quite like a great best man speech. You learn things about the bride and groom. The couple become more amazing and most stunning in your eyes. You get a glimpse into them. The best man begins to fade, but he's so satisfied in it. Citylight – let's have a ball as individuals and as a church just being the groom and living so that he increases and we decrease to our greatest joy.