Love One Another
Given on Jun 12, 2022 by Matt Cohen at Citylight Citylight Manayunk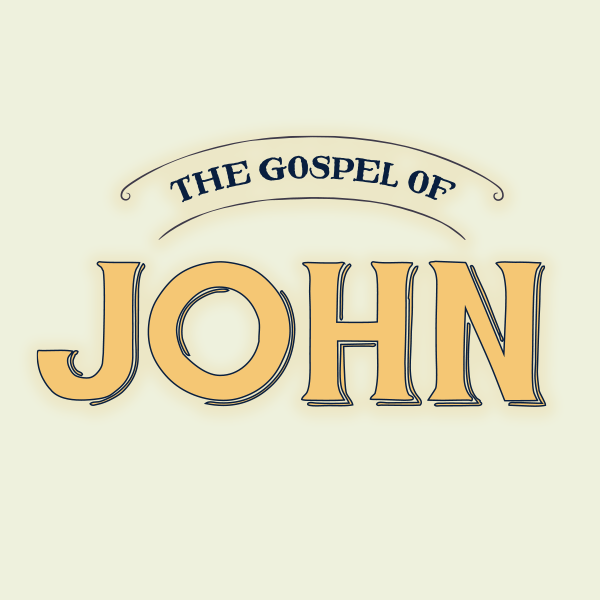 Series: The Gospel of John
This week Pastor Matt dives into one of Jesus's greatest commandments and our BIG IDEA: Love One Another
Citylight Manayunk | June 12, 2022 from Citylight Church on Vimeo.
Resources:
Pillar New Testament Commentary, The Gospel According to John, by D.A. Carson
Baker Exegetical Commentary on the New Testament, The Gospel According to John, by Andreas Kostenberger
The Tony Evans Study Bible by Tony Evans
Expository Thoughts on John by J.C. Ryle
The Biggest Story by Kevin DeYoung
I Have Other Sheep That Are Not Of This Fold – Sermon by John Piper
Podcast: Play in new window | Download
Sermon Transcript
INTRODUCTION
I love the movie Saving Private Ryan. It's a WWII film about a small company of soldiers who go behind enemy lines to save a private named James Ryan because all of his other brothers were KIA and he's his parents' only surviving child. The captain who leads the small rescue company is a soldier played by Tom Hanks. Spoiler alert: Tom Hanks' character, John Miller, along with nearly the entire rescue company, dies saving private Ryan. But just before he dies Captain Miller pulls Private Ryan close and utters his final words in Private Ryan's ear. He says, "James, earn this." The film then concludes with Private Ryan as an old man at Captain Miller's grave. He's clearly haunted by the captain's final words. And he asks his wife, "tell me that I've been a good man." He's haunted by those last words. A person's last words in this life carry an abnormal amount of weight. Last words.
This morning we come to the beginning of Jesus' last words. The middle of John 13 marks what is often called Jesus' Farewell Discourse. While we are only in the middle of John 13, but don't let that fool you. It's already Thursday evening of Passion Week. Jesus is sharing the Last Supper with his disciples, he will die on a cross in less than 24 hours, and what we come to this morning are the beginning of his final words. But unlike Captain John Miller's final words, Jesus' last words can fill our hearts with a joy, freedom, and purpose that fills us with life, rather than haunts our life. We find the heart of Jesus' first final words in John 13:34-35 – A new commandment I give to you, that you love one another: just as I have loved you, you also are to love one another. 35 By this all people will know that you are my disciples, if you have love for one another." The hour for Jesus to be glorified is at hand. His glory comes through the shame of death on a cross. Just a little while and he'll be gone. What is the beginning of his last words to us? Big idea: Love one another. Now, "love" is a concept that has become so common that it's nearly a tired cliche. Love one another – boring sentimentality. But Jesus' marching orders are anything but boring or sentimental. But to see it, we have to consider the question, "how do we love one another as Jesus commands?" Our passage provides us with three answers. Love one another: (1) In The New Community, (2) As Christ Loved You, (3) For The World To See.
IN THE NEW COMMUNITY
One question that we might ask of this passage is, "Why did Jesus dismiss Judas his betrayer before giving his community of disciples his final words to live by?" Well, at this "Last Supper" Jesus is initiating a new kind of community, a new covenant community characterized by loving one another as Jesus has loved them, but before doing so he needs to dismiss Judas who is not part of that community. In 1 Corinthians 11:25, the Apostle Paul reminds us that the Lord Jesus was establishing a new covenant community at the Last Supper – In the same way also he took the cup, after supper, saying, "This cup is the new covenant in my blood. Do this, as often as you drink it, in remembrance of me." At the Last Supper, Jesus is foreshadowing, through the bread and the wine, the new community that he will form, a community made up of those who receive and rest in the finished work of Jesus – broken body and shed blood – on the cross. In the Old Testament, God promised to enter into a new kind of relationship with his people that was different than the first covenant he made with Israel. Jeremiah 31:29-34 – 31 "Behold, the days are coming, declares the LORD, when I will make a new covenant with the house of Israel and the house of Judah, 32 not like the covenant that I made with their fathers on the day when I took them by the hand to bring them out of the land of Egypt, my covenant that they broke, though I was their husband, declares the LORD…I will put my law within them, and I will write it on their hearts. And I will be their God, and they shall be my people. 34 And no longer shall each one teach his neighbor and each his brother, saying, 'Know the LORD,' for they shall all know me, from the least of them to the greatest, declares the LORD. For I will forgive their iniquity, and I will remember their sin no more." Jesus dismissed Judas because Jesus is not simply giving marching orders to all people or a bunch of disconnected individuals. On the contrary, Jesus is laying down the wonderful marching orders of his new community of faith, and Judas doesn't belong to that community because he doesn't truly believe.
And this brings us to the first answer to our question. How do we love one another? In the new community created by the blood of Jesus, called the local church. How do we love one another? In and by joining the local church. Now, you might be saying, "hey I see a community here, but I don't see the local church." Fair enough, but remember that after Jesus rose and commissioned his followers to make other followers of all nations, they went about starting local churches and all the "one another commands" like "love one another" were written to local churches. The beauty of the local church is that it gives the broad command to love one another specificity. Who are we to love? Certainly, all people, but that's pretty vague. On the contrary, when we formally join a local church, like Citylight, then the command to love one another takes on fresh specificity within the bonds of formal commitment to one another. In fact, the local church is described as a family and a body in the Bible, two images that entail formal members. Just like a shepherd cannot vaguely care for all sheep, Jesus' followers cannot only vaguely love all other followers of Jesus. Rather, we commit ourselves to a local family, a local body, and we love one another specifically and primarily in the context of that community. After all, true love always entails commitment. There are few things more beautiful than a community of Jesus' followers committed to loving one another specifically and for the long haul. How do we love one another? In the new community.
What should we do about this? Very practically, if you've yet to formally commit yourself in love to a local expression of Jesus' body, we would love for you to join the new community in Christ here at Citylight Church. Our next membership class is coming up in July. Would you let us know that you're interested so we can send you the save the date? If you are already a member, may the Lord Jesus' words in this passage refresh our commitment to love in this flawed, but beautiful new covenant community called the church. May Jesus' words pull us out of maybe a growing isolation or individualism and back into the community that we've joined so that we can love one another not vaguely, but in specificity and truth.
AS CHRIST LOVED YOU
The reason why the Lord Jesus' first last words are so different from Captain Miller's words, "earn this," is because of the very next phrase in John 13:34 – "A new commandment I give to you, that you love one another: just as I have loved you…" Those are words of life. Those are words that won't haunt. How has Jesus loved us? You may have noticed that at the beginning of our passage, the Lord Jesus is deeply troubled in his spirit. He is troubled because he knows what is coming. He knows that the shame of being publicly mocked is coming, he is troubled because he knows that the agony of brutal beating and crucifixion is coming, he is troubled because he knows that the horror of being condemned for our sins is coming, but I imagine it's not just those coming trials that have his soul troubled. Up to this point, the Lord Jesus has been misunderstood by his own family, rejected by his own Jewish people, and persecuted by the Pharisees and Sadducees. Not only do I think that Jesus was grieved in his spirit because of the rejection he had experienced, not only was Jesus grieved in his spirit because of the crucifixion that is coming, he was grieved in spirit because of the betrayal that was coming. All the pain of the trial, beating, and crucifixion would be set in motion by one of his very own disciples, one of his dearest friends and closest companions betraying him. Not only that, Jesus knows that in his hour of need even his most zealous disciple, Peter, will deny him. Rightly did Isaiah prophesy about our Lord Jesus, "He was despised and rejected by men, a man of sorrows and acquainted with grief; and as one from whom men hide their faces he was despised, and we esteemed him not" (Isaiah 53:3).
And friends, all this is how the Lord Jesus has loved us. He laid down his rights, his privileges, his comfort, and his glory. He endured pain, mocking, and betrayal – even death – to seek our interests and our good. And that's how Jesus' new community – that's how we – love one another. Jesus is both the fuel and pattern for our loving one another in the new community. I love how the Lord Jesus puts it so simply in John 15:13 – Greater love has no one than this, that someone lay down his life for his friends.
Question: What might it look like for you to lay down your life for others in the new community as Christ has for you?
Love entails commitment – join the church or take your next step in.
Love entails consistency – be present. Be consistent. Can't love from a distance. Gospel, safety, and time.
Love entails forgiveness – what debts do you need to cancel? Who might you need to reconcile with?
Love entails seeking good – who can you serve? How can you serve?
Love is long-tempered – who can you bear with?
Love does not envy – who can you stop viewing as an adversary?
Love pursues unity – election season is coming!
Love believes all things – look at one another or leaders with less suspicion, more trust.
Love rejoice with the truth – don't shrink from speaking anything that would be profitable
What's your next step when it comes to loving as Christ has loved you and in the power of his great love for you? How do we love one another? In the new community, as Christ has loved us, and…
FOR THE WORLD TO SEE
The love that characterizes Jesus' new community has a grand purpose beyond the community. Jesus' new community doesn't work up a spirit and ethic of love. His love comes down to us in the gospel and like a cascading waterfall, his love fills us and spills over from us for the world to see. As Jesus says, "By this all people will know that you are my disciples, if you have love for one another" (John 13:35). Our love for one another is not meant to be private or hidden, but open, visible, and inviting to others. Our love is meant to make us attractively different.
Jesus' vision for his church is a community that loves one another just as he has loved us, with the result that as Ray Ortlund puts it, we make the real Jesus non-ignorable to the wider non-Christian community around us. Now, consider how Jesus' vision for his church contrasts with what dominates the news headlines when it comes to Christians. The headlines say that we're a bunch of hate-filled hypocrites, but that hasn't been my experience here. WE have a beautiful opportunity to display the sacrificial, costly, and specific love of Christ to our neighbors by the way that we sacrificially, selflessly, and specifically love one another. And if you are struggling with "the church," don't just look out there. Look in here. Be part of loving as Christ has loved you so that we can serve as preview of coming heavenly attractions that anyone can get in on by receiving and resting in Jesus.
This leads me to two questions. First, how can you be part of helping Citylight Church become a more loving community? A more attractively different community? Second, how can your Citygroup, your loving relationships with other Citylight Church members be done in greater proximity to non-Christians? Who is it that you know and isn't yet part of a Bible-believing church that you can invite to see that we belong to Jesus because of our love for one another?
A few weeks ago I had the privilege of officiating a wedding for two leaders in our church. One of the many things that I loved about the wedding was the loving, joyful display of Christian community. I met a young man at the wedding who had been deeply impacted by the love that Jackson and Jenny's community have for one another. He saw that this community was different. It drew him in. I got to share the gospel with him. The community was the greatest witnessing tool.
CONCLUSION
Love one another: just as I have loved you, you also are to love one another. By this all people will know that you are my disciples, if you have love for one another. These are the first of Jesus' last words, but they are not the last of his deeds. Soon the Lord Jesus will display ultimate love. God shows his love for us in that while we were yet sinners, Christ died for us. And if you have received and rested in God's love for you in Christ, nothing in all creation will be able to separate you from his love. His love has given you a new heart and your heart is full of his love. And now we love one another, like a cascading waterfall, because he first loved us and gave his Son for us.