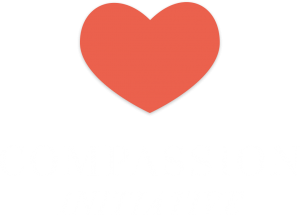 "bear one another's burdens, and so fulfill the law of Christ"
GALATIANS 6:2

Neighboring
If you are in a position to help, we want your neighbors to know. Send them a text and let them know you're available if they need you, or print off the cards below and drop them off (safely) to homes nearby yours.

Meeting Needs
Use the forms below to let us know of your need. Want to get involved? Let us know how you would like to be part of our team of people showing compassion throughout the city.

Devoting Resources
Citylight Church has already raised more than $50,000 to meet needs and continues to devote 50% of our income during this crisis directly to the compassion initiative. Every donation helps.
The Compassion Initiative
The coronavirus has already brought unprecedented burdens into our world, and no one knows the extent to which these burdens will deepen. What we do know is followers of Jesus are called to bear one another's burdens and show compassion toward all people.
Citylight Church is devoting 50% of the church's income directly to provide care for our church members and extend compassion to our city affected by the coronavirus. We believe that this moment calls for us to radically reorient our finances toward generosity and meeting needs – both for one another and our community.
Please follow the links below to let us know how we can serve you or how you can help by serving those in need.
How we can help
Through our Compassion Fund, Citylight Church seeks to provide financial assistance and/or provision of goods to individuals experiencing loss of income or self-isolating due to the coronavirus pandemic. Assistance will be considered on a case-by-case basis primarily for members/attenders of Citylight, and secondarily for those directly connected to members/attenders of Citylight. Needs we are able to help with include rent, medical bills, utility expenses (electric, gas, water, phone, internet), groceries, prescriptions, short-term housing, public transportation, and essential veterinary bills.