Stay focused on good works
Given on May 23, 2021 by Matt Cohen at Citylight Manayunk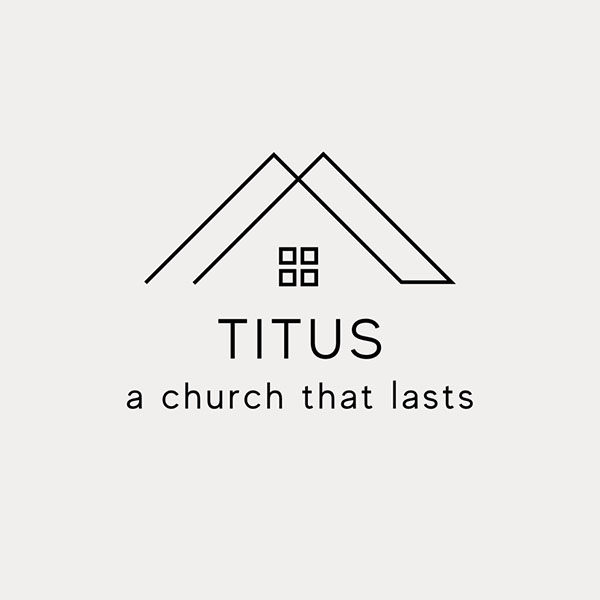 Series: Titus: A Church That Lasts
The big idea of our final passage this morning is: Stay focused on good works. Stay focused on doing what the Bible commands out in the world so that others will see our good deeds and give glory to our Father in heaven. Citylight, stay focused on growing strong as a gospel culture that makes the truth of the gospel visible through our good works out in the world. Stay focused on good works. For the rest of our time together, we are going to answer one question: How? How can Citylight church stay focused on good works? Three answers from our passage today: (1) Avoid foolish controversies, (2) Warn divisive people, and (3) Meet kingdom needs.
Citylight Manayunk | May 23, 2021 from Citylight Church on Vimeo.
Resources:
Titus 3: 9-15
ESV Study Bible
Titus For You by Tim Chester
1/2 Timothy & Titus commentary in the Pillar series by Robert Yarbraugh
The Cross of War: Christian Nationalism and U.S. Expansion in the Spanish-American War
Podcast: Play in new window | Download
Sermon Transcript
PRE-SERMON ANNOUNCEMENTS
Good morning! If this is your first time joining us, my name is Matt and I'm one of the pastors of the church. This past week, the Citylight pastors went away for a week of prayer and planning for our future as a church. Citylight Church began as a small Bible study in my and Andrea's apartment in the summer of 2011. By God's grace we have grown into one church that gathers in three congregations with hundreds of covenant members. And then the pandemic happened. It's common to hear people say that it has been a hard past year or so, and while that may be true, for Citylight Manayunk the pandemic has actually been a season in which we've enjoyed God's gracious and incredible favor. In the last seven months, we have had the privilege of baptizing a dozen people. People like my new friend Solomon whom God radically saved out of a life of darkness by His amazing grace. Since August, Citylight Manayunk has added over fifty new covenant members and three new Citygroups. The forty days of prayer led us into perhaps our most fervent season of seeking the Lord together and the letters to the downhearted brought unspeakable comfort to so many. And now we are on the cusp of an exciting new season as a church. Starting Sunday June 13, our whole congregation (Citylight Manayunk) will begin gathering all-together again at Mishkan Shalom synagogue in Manayunk, instead of in two locations. This means, for a season, we will no longer be gathering in our Plymouth Meeting location. The new all-together service times will be 9am and 10:30am. For the first time in over a year, our entire congregation will gather under one roof.
But as your pastors spent a week away, the Lord placed dreams in our hearts that are even bigger than regathering our congregation under one roof that I want to invite you into. The Lord renewed our dream to plant 10 Citylight Churches by 2030 and to accomplish that dream our three congregations are going to launch a shared residency program that recruits, assess, mentors, and sends pastors to plant Citylight Churches. This is a God-sized venture and will require all of our prayer! For Citylight Manayunk specifically, the Lord put the word "family" in our heart. From events, to member gatherings, to retreats, this year we are going to enjoy gathering as a family like never before and we're going to invite our neighbors into it. As a family, we are seeking the Lord for a new, more permanent home in Manayunk/Roxborough this year, unless the Lord opens the door for us to stay here long-term. And we want to grow our family in depth and in breadth this year. We hope to launch a theological education ministry for all of our members and attenders call "Christian formation," which will increase the depth of our church. And we are going to seek the Lord with reckless abandon to make us a church that grows in breadth by conversions through each of us sharing the good news of Jesus with others and inviting them into our family. Will you pray into that word "family" even as we prepare to regather as a family in one home on June 13.
INTRODUCTION
A couple years ago I listened to an incredibly helpful book Called Deep Work by Cal Newport. Deep work is the ability to focus without distraction on a mentally demanding task and the big idea of the book is that to produce the absolute best stuff that you're capable of, you need to commit to learning and practicing deep work. The reason that I found Deep Work so helpful and the reason why the book has enjoyed such wild success is that we live at a time in which potential distractions from our highest priorities are at an all-time high. Did you know that Business Insider reports that the average person touches their phone 2,617 times a day! Potential distraction is everywhere (I literally tapped my phone after writing that sentence!). But the potential danger of being distracted from our highest priorities is nothing new and situates into the heart of our final passage in our journey through Paul's letter to Titus. The phrase "good works" is the most repeated one in the letter to Titus. You could say that good works flowing from the good news about Jesus is the top priority in the letter to Titus. But the Holy Spirit knows how easily distracted we are from our top priority. Therefore, the big idea of our final passage this morning is: Stay focused on good works. Stay focused on doing what the Bible commands out in the world so that others will see our good deeds and give glory to our Father in heaven. Citylight, stay focused on growing strong as a gospel culture that makes the truth of the gospel visible through our good works out in the world. Stay focused on good works. For the rest of our time together, we are going to answer one question: How? How can Citylight church stay focused on good works? Three answers from our passage today: (1) Avoid foolish controversies, (2) Warn divisive people, and (3) Meet kingdom needs.
AVOID FOOLISH CONTROVERSIES
Let's begin reading in Titus 3:8 to provide some context for our passage, and then we'll read into Titus 3:9 where our passage this morning begins: The saying is trustworthy, and I want you to insist on these things, so that those who have believed in God may be careful to devote themselves to good works. These things are excellent and profitable for people. 9 But avoid foolish controversies, genealogies, dissensions, and quarrels about the law, for they are unprofitable and worthless (Titus 3:8-9). Notice that Paul wants Christians to stress the gospel, and the good works that flow from gospel-faith, but avoid foolish controversies. The first way that we stay focused on gospel-works is by avoiding worthless controversies. It's important to note that the Holy Spirit does not tell us to avoid all controversies. The Old Testament prophets, the Lord Jesus Christ, and the Apostles all participated in controversies because in every generation the true gospel of Jesus Christ is opposed, and we need to both defend and spread that true gospel. We ought to love the gospel of Jesus Christ so much that we are willing to endure some controversy to spread and defend it. That's not what is in view in our passage. It's not 100% clear what specific controversies the false teachers in the Cretan Churches were stirring up, but what is clear is that these controversies were unprofitable and worthless. And that's what we're to avoid. We are to avoid controversies that unify no one, edify no one, and lead to no lasting good. To stay focused on good works we emphasize gospel-works and avoid foolish controversies.
How can we avoid foolish controversies today? There are probably many answers to that question, but I have two ideas. First, stress the gospel-works in your conversations. Part of avoiding controversies is stressing the gospel and mutual encouragement in our conversations. Part of avoiding controversies is stressing the gospel and mutual encouragement toward good works in our everyday conversations. I believe that if we devote our conversations to encouraging one another in the gospel and good works, rather than snark, controversy, and sarcasm, we'll naturally be too busy with the good news to spend much time on foolish news. When you talk about the church with other members of Citylight church, are you quicker to speak about gospel-works that are happening in our church or foolish controversies? Friend, we can live without stressing conversations about the latest political, theological, or social controversy, but we cannot live without conversations that encourage us in the wonderful news of the gospel and spur us on to good works for God's glory. I believe that if we'll stress the gospel in our conversations, we'll naturally avoid the controversies that are foolish and unprofitable. Second, don't bring the controversies "out there" in here. There are a lot of controversies about important topics out in the wider Christian world and American culture today. While these controversies may be important in general, many of them have little to no bearing on the Christians that God has called you to love and serve in our church. Therefore, we are wise to avoid bringing controversies out there in here. Maybe a couple examples will help illuminate my point. When I go on Facebook, I have noticed two controversies that the Christian keyboard warriors are stressing and they are Christian Nationalism and Critical Theory. Christian Nationalism and Critical Theory have become more emotional labels slapped on others than easily definable terms that represent actual movements. With that said, let's try to briefly define our terms. Matthew McCullough defines American Christian nationalism as "an understanding of American identity and significance held by Christians wherein the nation is a central actor in the world-historical purposes of the Christian God." While patriotism can be good, I love my country, Christian nationalism as defined is not good because God's redemptive purposes in the world is to create a people from every tribe, tongue, and nation that embrace Christ as king. That's Christian Nationalism. Then there is critical theory. Scholars Neil Shenvi and Pat Sawyer write, "Modern critical theory views reality through the lens of power. Each individual is seen either as oppressed or as an oppressor, depending on their race, class, gender, sexuality, and a number of other categories. Oppressed groups are subjugated not by physical force or even overt discrimination, but through the exercise of hegemonic power—the ability of dominant groups to impose their norms, values, and expectations on society as a whole, relegating other groups to subordinate positions." While it's deeply biblical to do mercy and seek justice on behalf of the oppressed, it's not right to replace the gospel with power as the lens through which we see everything. Ok, here is my point: I know of very few members of Citylight Church who have wholly embraced Christian Nationalism or Critical Theory, so be very careful bringing those controversy's in here. The question can be a matter of emphasis. Is the conversation about ____ distracting you from what's most important?" Are we quicker to tear down the arguments of critical theory than we are to do intentional spiritual good to those in our discipleship group? While it may be important at times to speak against Christian Nationalism, it shouldn't take precedent over speaking the gospel. Don't fight the controversys out there to the detriment of caring for brothers and sisters in here who are hurting, straying, or need encouraging. Don't bring controversy in here when there is a world going to Hell that desperately needs the gospel from us. And if you've gotten sidetracked by controversy, repent of wasting your time and start reading sound theology, start discipling other church members, start serving, and start sharing the gospel with your non-Christian friends. I love you, but some of you have been distracted from making disciples since the 2020 election began. It's May 2021 and guess what? Jesus is still king! It's time to stress the gospel and avoid foolish controversy. We have good works to do, so avoid foolish controversies. The second way that we stay focused on good works…
WARN DIVISIVE PEOPLE
Titus 3:10-11: As for a person who stirs up division, after warning him once and then twice, have nothing more to do with him, 11 knowing that such a person is warped and sinful; he is self-condemned. The greatest threat to Citylight Church doing good works that flow from our gospel faith so that people see our good works and give glory to God is not government overreach, Christian nationalism, Critical Theory or any of the other hot topics today. The greatest threat to staying focused on good works is not a problem from out there, but division in here. Why is Citylight Church's unity so important? In his letter to the Ephesians Paul says in chapter one that the climax of God's eternal plan is to unite all things in heaven and on earth under Christ. In Ephesians 2, we learn that Christ died to unite divided humanity into one new humanity in Him. And in Ephesians 3, we learn that the church's blood-bought unity in diversity shows off the manifold wisdom of God to rulers and authorities in the heavenly places. It's no wonder that in Ephesians 4 Paul tells the church at Ephesus to eagerly maintain the spirit of unity in the bond of peace! Jesus died to create our unity and our unity shows off the wisdom of God in the gospel. And it's no wonder, then, that Paul's instructions to Titus are so stark and unflinching when it comes to divisive people in the church. Paul outlines a three-step process: warn them, warn them again, then excommunicate them, that is, remove them as members in good standing in the church and bar them from taking the Lord's Supper. Why? They are warped, sinful, and self-condemned. In other words, because you can no longer affirm their faith in Christ or embrace them as a brother. And lest you think that the Holy Spirit was having a uniquely grumpy day when He inspired Paul to write these instructions, it's important to know that Paul is simply summarizing the Lord Jesus Christ's teaching on church discipline in Matthew 18. The Lord Jesus says that if someone sins, go to them alone. If they don't repent, go with a few and lovingly confront them again. If they still don't repent, tell it to the church. If they still don't repent, treat them as you would a non-Christian that you're seeking to bring to saving faith. Division distracts the church from remaining focused on good works. Therefore, warn a divisive person once, then twice, and then excommunicate them.
Honest question: Do you know a brother or sister in this church that is or is becoming divisive? They pick arguments and refuse to repent. They grumble, gossip, and spread disunity. They have their issue, you know you're going to hear it from them, and it's not the gospel. Is someone coming to mind? I want to remind you what is at stake with this divisive person. According to Ephesians 1-4, "the purposes of God, the work of the cross and the success of the mission" are at stake. Would you love the purposes of God, the work of the cross, the success of the mission, and the unity of the church enough to have an honest, loving conversation in which you warn them? I want to stress this word "warn." Paul doesn't say "blast them," "shame them," or "hurt them." The Bible says that it's God's kindness that leads us to repentance. One Greek scholar translates the word "warn" as, "advice offered in the interest of another's personal improvement." "Warning" is grace. "Warning" can restore. "Warning" can rescue. "Warning" means it's not too late. If you suspect that someone in our church is or is becoming divisive and, therefore, distracted from good works, be God's grace in their life and warn them. The final way that we keep focused on good works is…
MEET KINGDOM NEEDS
Titus 3:12-15: When I send Artemas or Tychicus to you, do your best to come to me at Nicopolis, for I have decided to spend the winter there. 13 Do your best to speed Zenas the lawyer and Apollos on their way; see that they lack nothing. 14 And let our people learn to devote themselves to good works, so as to help cases of urgent need, and not be unfruitful. 15 All who are with me send greetings to you. Greet those who love us in the faith. To stay focused on good works, we should be concerned not just for Citylight Church, but for the Kingdom of God and the spread of the gospel everywhere. Notice the emphasis on the broader Kingdom of God in Paul closing instructions. Paul first tells Titus that when two other Christian workers, Artemas and Tychicus, arrive in Crete that Titus should leave and join Paul. Why? Because the gospel needs to spread beyond Crete. Then Paul tells Titus to send two Christian workers who are in Crete, Zenas and Apollos, to Paul immediately with full financial support for their journey. In other words, the Christians in Crete were to pay the way for these two Christian workers to travel to Paul. Why? Because the gospel needs to spread beyond Crete and Christians ought to be concerned with the growth of God's kingdom, not just the growth of their church. And then Paul tells Titus that all Christians should devote themselves to good works so that they're always able to help with urgent kingdom needs, like sending Zenas and Apollos, to the mission field. Why? Because our good works should spread the gospel not just here but everywhere.
How might you apply this principle? A few ideas. First, give regularly, prayerfully, and sacrificially to Citylight Church because we give a portion of our budget every year to support Christian workers around the world, church planters at home and abroad, and Christian non-profits who are meeting the practical needs of some of the most marginalized people in our city, all in the name of Christ. Secondly, encourage your pastors to be Kingdom workers. I believe that a healthy thing that a pastor can do is tithe his ministry time outside his local church. So, if a pastor works fifty hours a week, I think it's a great idea for him to spend at least five of those hours in broader kingdom work. Personally, that means that one kingdom work I do is serving as Philadelphia Area Leader for Acts 29. One great way to encourage me in that is to get to know Acts 29, pray for Acts 29, and even give financially to support Acts 29. Third, when kingdom workers have needs, do what you can to meet them. When one of the Christian workers that we support comes home to Philadelphia, host them for meals, give them a room to stay in, lend them your car, and generally meet their needs. If an international worker or church planter that Citylight is behind needs support, give above and beyond what you give to Citylight so that they lack nothing.
Why do we do all this? Why do we avoid controversies, warn divisive people, and meet kingdom needs? What keeps us focused on good works when there are so many potential distractions? What is going to carry us through as a gospel culture that truly matters and really lasts for decades to come? These questions bring us to the final line in Paul's letter to Titus: Grace be with you all. Grace is all of our reasons. Grace is God's unmerited favor to undeserving people like us. God's grace is a person and his name is Jesus. Out of the overflow of his unmerited favor and love for us God took on flesh in the person of Jesus Christ. He graciously lived the life that we have all failed to live; a righteous life. He graciously died in our place for our sins. There is no sin so deep in us that the grace of God in Christ isn't deeper still. He graciously rose to secure our eternal salvation. By grace he is with us, loving us, forgiving us, and by grace he will bring us safely home. And it's God's unmerited favor with us that will keep us focused on good works because the gracious God who began a good work on us will complete it on the day of Christ. Grace be with you all.