Take the Gospel to Diverse People
Given on Jun 21, 2020 by Matt Cohen at Citylight Manayunk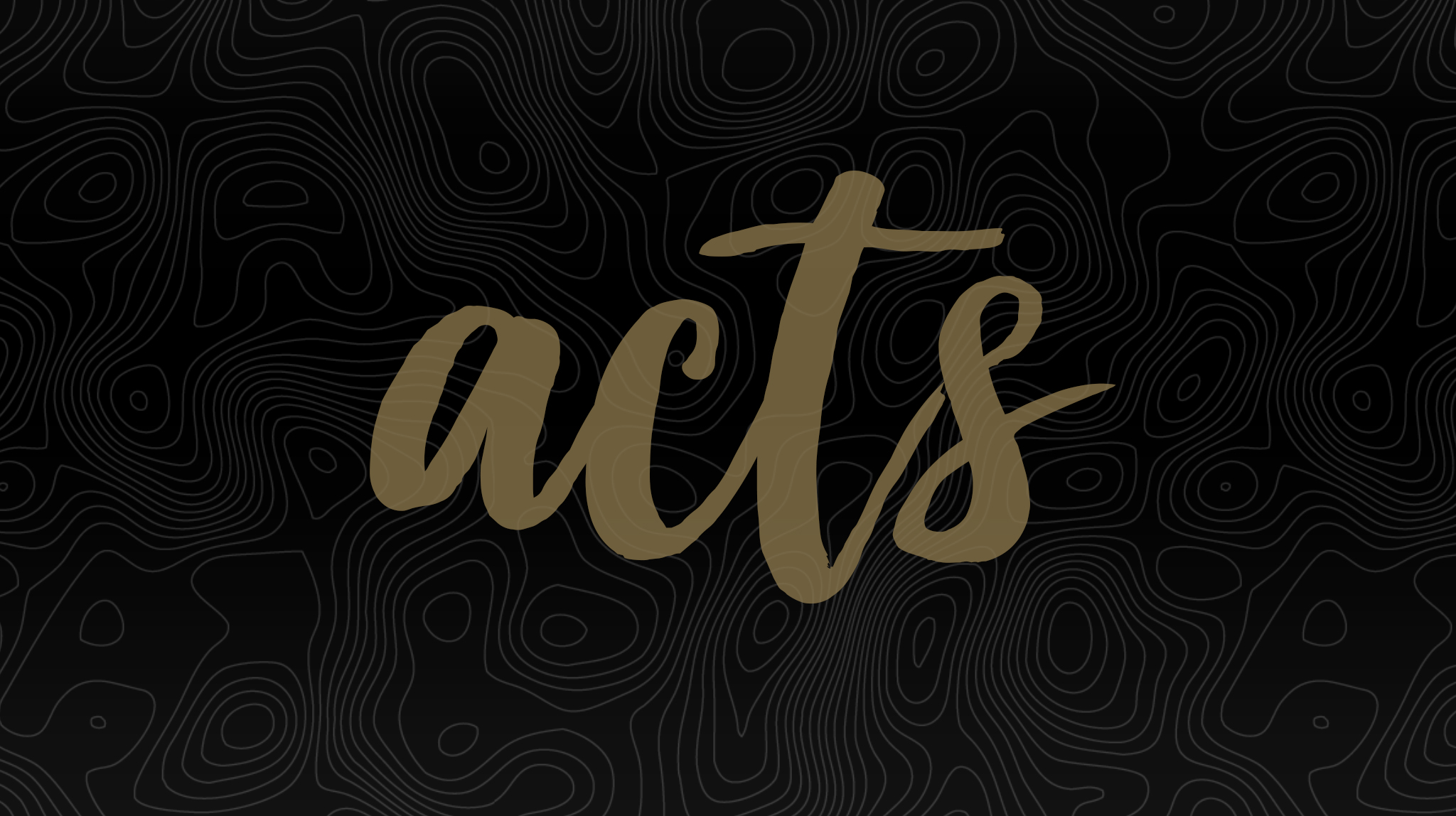 Series: Acts
Acts 16 is a motivating reminder that there is no Christian type and that the gospel is good news for diverse people. That brings us to the big idea of our passage: Take the gospel to diverse people. Take the gospel to diverse people. Who are these diverse people that Acts 16 motivates us to take the gospel to?
Citylight Manayunk | Online – June 21, 2020 from Citylight Church on Vimeo.
Resources:
Acts 16:11-34
Pillar New Testament Commentary, The Acts of the Apostles, by David Peterson
Exalting Jesus in Acts, Christ-Centered Exposition Commentary, by Tony Merida
Sermon Transcript
JR & MEGAN COMMISSIONING
Citylight, today is an overwhelmingly joyous and also sad day for us. It's sad because we are saying goodbye to JR & Megan Favela, but it's an overwhelmingly joyous day because we are really saying a gospel-goodbye. As a church planting church, we couldn't be more excited to send you out as church planters. It's a hard goodbye, but it's a gospel-goodbye.
JR & Megan have been members of Citylight Church, volunteer leaders, and most recently have served as part of Citylight's staff. There is so much that I could say about this couple, but what I love most about them is their servant-hearted selflessness. Megan, since the day that you joined our staff I've been impressed and encouraged by your constant selflessness. You're always considering the interests of the church and other staff members, always looking to see how you can help lighten the load for someone else, and always going above and beyond to make disciples of Jesus to the glory of God. Your joy has been infectious and you're going to be dearly missed. JR, everyone knows that you're a gifted preacher. But it's a rare thing to meet a man who is both a lion in the pulpit but a lamb with the people. You are that man. You preach the word with fire, but you love the people with grace and humility. It's hard to say goodbye to you, but we are so thankful to be the church that gets to send you out for continued gospel-ministry. Just three weeks ago, JR & Megan were married and at the end of this month they'll be moving to JR's hometown of Amarillo, TX, where JR will serve as a church planting resident with another Acts 29 Church with the goal of planting a church in Amarillo. JR & Megan – we love you, we'll miss you, and we are eager to see all the good work that the Lord will do in and through you in this new chapter.
SCRIPTURE READING – Acts 16:11-34
INTRODUCTION
There's an old saying attributed to Socrates dating from the 3rd century B.C. where Socrates expressed thanks for having been born a human and not a brute, a man and not a woman, a Greek and not a barbarian. In Judaism there is record of a similar prayer that surfaces as early as A.D. 200, where the Jewish man thanks God that He did not make him a woman, a slave, or a Gentile. Many Jews of course find such a prayer highly offensive, as I imagine many of you do as well, but such a sentiment would have been common in the ancient world, which makes our passage in Acts for today all the more astounding. The passage focuses on the interactions of Paul and his church planting team with three individuals in the city of Philippi. You know what their profiles are? A woman, a slave, and a Gentile, and in each case, we're going to see that the Christian gospel is good news for each one. Through these three cameos, Luke, the author of Acts, is showing us that the gospel is good news for people who span the spectrum of a Greco-Roman life and culture. Acts 16 is a motivating reminder that there is no Christian type and that the gospel is good news for diverse people. That brings us to the big idea of our passage: Take the gospel to diverse people. Take the gospel to diverse people. Who are these diverse people that Acts 16 motivates us to take the gospel to?
THE WEALTHY & SPIRITUAL
We pick up the scene with Paul and his team arriving in Philippi, a very significant city in ancient Rome, on the first leg of Paul's second missionary journey. Acts 16:13-15: And on the Sabbath day we went outside the gate to the riverside, where we supposed there was a place of prayer, and we sat down and spoke to the women who had come together. One who heard us was a woman named Lydia, from the city of Thyatira, a seller of purpose goods, who was a worshiper of God. The Lord opened her heart to pay attention to what was said by Paul. And after she was baptized, and her household as well, she urged us, saying, "If you have judged me to be faithful to the Lord, come to my house and stay." And she prevailed upon us. Despite its prominence, this group of women meeting to prayer and study the Old Testament Scriptures outside the city gates is the closest thing in Philippi to a synagogue. Paul and Barnabas speak to the women, presumably explaining the good news that Jesus lived, died, and was raised for sins, in accordance with the very OT Scriptures that the group is devoting themselves to. One of the women who heard the gospel was Lydia. The first thing that strikes us about Lydia is that she's wealthy. She sells purple goods, which were expensive, often associated with royalty, and the business was clearly profitable because the close of the chapter implies that her home is so large that the entire church can meet in her home. The second thing that strikes us about Lydia is that she's spiritual. Though she's ethnically gentile and has all the money she needs, she's attached herself to Jewish women, has become a God-fearer, and spends her spare time attending their Jewish prayer meeting. In Philadelphia terms, Lydia is the wealthy woman who owns a boutique in Chestnut Hill or is an executive in Center City, but knows that there is more to life than business and so she goes to church, synagogue, mosque, or the yoga studio to try and fill the void, but she isn't a believer in Christ. Wealth and spirituality cannot save Lydia, but the gospel can. Luke emphasizes that God sovereignly opened her heart to pay attention to Paul, believe the gospel, and be baptized. And this whole scene is meant to motivate Luke's readers, and by extension all of us, to take the gospel to diverse people, including the wealthy and spiritual.
Do you have any Lydia's in your life? Maybe you are a Lydia. What does our passage teach us about taking the gospel to Lydia's? First, be confident when witnessing to the Lydia's in your life; those you might consider above you. It can be very intimidating to witness a classmate, client, neighbor, or boss who seems to have it all. It's natural when someone seems to have the success, money, looks, or marriage that everyone wants and conclude that the gospel has nothing to offer. But take it from Lydia, success alone leaves you empty and vague spirituality can't save. Beyond the beautiful exterior, everyone has struggles because without Jesus everyone is in rebellion against and estranged from the One they were made for. So, be confident. And be confident because it's not your status, eloquence, or beauty that will impress Lydia's into the kingdom. That stuff is a dime a dozen to Lydia's. God who opens the hearts of Lydia's to believe through the simple gospel-witness of people like you. Be confident. Second, if you're a Lydia, the gospel has been brought to you, and you've become a follower of Jesus, follow Lydia's example. Specifically, when Lydia is converted, she repurposes her wealth for the glory of God and the good of the church. In the same way, if you are rich in talent, opportunity, or material, learn to be rich; start repurposing your riches for God's glory and the good of others. Finally, if you're a Lydia, but you're not yet a Christian, take it from Lydia; wealth can't fulfill you and spirituality can't save you. But your spiritual interest may be a sign that the Lord is opening your heart to repent and believe. Look to Christ and believe in Him! Since the gospel is good news for all people take the gospel to diverse people, including the wealthy and spiritual. Let's look now at Lydia's opposite. Take the gospel, secondly, to
THE OPPRESSED
Acts 16:16-18: As we were going to the place of prayer, we were met by a slave girl who had a spirit of divination and brought her owners much gain by fortune-telling. She followed Paul and us, crying out, "These men are servants of the Most High God, who proclaim to you the way of salvation." And this she kept doing for many days. Paul, having become greatly annoyed turned and said to the spirit, "I command you in the name of Jesus Chris to come out of her." And it came out that very hour. Lydia possesses everything, the slave girl is possessed by demons and men, and the gospel is good news for both. This Spirit of divination gave information to the slave girl so that she could tell people secrets about their lives, which is how she knew that Paul was a servant of God Most High. Paul was greatly annoyed, probably because he did not want it to appear that she was his partner in the gospel, so he commanded the Spirit in the powerful name of Jesus to come out and it came out immediately. And through all this, Luke is reminding his readers, and by extension all of us, to take the gospel to the poor and oppressed.
Do you have any oppressed in your life? Are you currently oppressed? Early in the life of Citylight Church, some of the other pastors and I spent a significant amount of time ministering to an oppressed woman who opened her life up to the demonic by participating in new age religious practices like handling crystals, consulting psychics, and using Ouija boards. We believe that she was demonically oppressed. Through multiple intense physical and spiritual encounters with this young woman who is no longer a part of our church, we saw her experience significant spiritual and psychological relief, though we don't know where she is today. What can we learn from Paul's interaction with the slave girl about taking the gospel to the oppressed? First, when taking the gospel to oppressed, remember that we wrestle not with flesh and blood, but real spiritual powers. Very practically, if you're praying for and witnessing to someone who is into psychics, tarot cards, or the type of yoga that is more spiritualism than stretching, don't try to convince them that the power is fake. It's not and the person that you're witnessing to knows it. When you witness, warn about the dangers of darkness and invite them to the true light in Christ. Pray fervently in the name of Jesus because there is a real, spiritual battle going on. Second, if you're oppressed, there is power in the name of Jesus. Jesus is still alive and reigning and working from heaven on earth to expand God's kingdom to people just like you. Whether you're addicted, oppressed, or impoverished, there is hope in Christ who conquered the demonic forces at the cross and there is no ultimate hope without him. Believe in the Lord Jesus Christ and press into his people who can help press his hope down into the darkest details of your life. The gospel is good news for diverse people. So, take the gospel to diverse people, especially the oppressed. Let's turn now to our final cameo. Take the gospel, third, to…
THE PRACTICAL
Acts 16:25-34: 25 About midnight Paul and Silas were praying and singing hymns to God, and the prisoners were listening to them, 26 and suddenly there was a great earthquake, so that the foundations of the prison were shaken. And immediately all the doors were opened, and everyone's bonds were unfastened. 27 When the jailer woke and saw that the prison doors were open, he drew his sword and was about to kill himself, supposing that the prisoners had escaped. 28 But Paul cried with a loud voice, "Do not harm yourself, for we are all here." 29 And the jailer called for lights and rushed in, and trembling with fear he fell down before Paul and Silas. 30 Then he brought them out and said, "Sirs, what must I do to be saved?" 31 And they said, "Believe in the Lord Jesus, and you will be saved, you and your household." 32 And they spoke the word of the Lord to him and to all who were in his house. 33 And he took them the same hour of the night and washed their wounds; and he was baptized at once, he and all his family. 34 Then he brought them up into his house and set food before them. And he rejoiced along with his entire household that he had believed in God. I think of the Philippian jailer as your classic Northwest Philadelphia neighbor, young or old. He's practical, career oriented, family focused, and spiritually indifferent. Clearly, his work was everything to him because his he's ready to kill himself in the face of apparent career failure. Thankfully, instead of running for their lives, Paul and Silas stay in the prison and tell the man not to harm himself. The man asks how he can be saved, repents, believes, brings the apostles to preach the gospel to his household so that they believe, and everyone who believes is baptized and rejoices. And in all this, Luke is motivating his readers, and by extension all of us, to take the gospel to the practical.
Do you have any practical people in your life? Any Philippian Jailer types? What can we learn from Paul's interaction with the Philippian jailer for taking the gospel to the practical? First, the way that you rejoice in your suffering is a major part of your Christian witness. When Paul and Silas are in prison, they sing hymns to God, which I assume, is how the jailer knew to ask them how he could be saved. Their joy mattered. In fact, in his letter to the Philippians, Paul commands the Philippians to follow his example and rejoice in the Lord always. There is always something "in the Lord" that we can rejoice in no matter the circumstance. Now, I've always wrestled with what to do with the command to rejoice. How do I obey a command to feel something? The experience of joy comes through the act of rejoicing. Paul and Barnabas sing songs of rejoicing to God. The joy that should adorn our gospel-speaking comes as a result of rejoicing through song in all seasons. Rejoice in front of the practical and when you have opportunity, like Paul, make every sacrifice to take the gospel to them. Second, if, you're a practical type that is indifferent to Jesus, beware that it can call come crashing down in a moment. For the jailer, all it took was a miraculous earthquake to ruin his career and, by extension, his life. My practical and indifferent friend, there is always another option than despair. The practical scaffolding in your life can crumble in a moment, COVID-19 has proved that conclusively. But if you believe in the Lord Jesus Christ, you'll be saved from God's judgment and reconciled to him forever. Like the jailer, don't delay, get baptized as a sign of being in Jesus by faith. He got baptized before he got dinner. Don't delay. Let us know if you have believe, but haven't yet been baptized, and we'll help you. And don't keep the gospel to yourself. Take it to your household. Connect your children to Citylight Kids, we've got a ton going on for kids right now. Let us know that you'd like help teaching the gospel to your family. We're here for you. The gospel is good news for diverse people. Take the gospel to the practical.
CONCLUSION
A little over a year ago, I met a young man who is sort of Lydia-type and a Philippian jailer-type rolled into one. Like me, he's half-Jewish. He had a great job and came to church because it was practically helpful to him but was very clear that he had no intention of following Jesus. The morals were helpful, but the gospel was too impractical. We started going on walks together and he peppered me with questions that ranged from the insightful to the bizarre and everything in between. But it was all intellectual. Nothing truly personal. He started going to Citygroup too, but no one seemed too optimistic because he was just there for the interesting discussion. Citylight people began taking the gospel to him. To all of our shock and without much fanfare, one Sunday morning the Lord opened his heart to believe the gospel. We could barely believe it. He was baptized, is a member of this church now, and his whole life has been turned upside down. Why did that happen? Because the Bible says Christ Jesus came into the world to save sinners like us. Jesus lived the life we've all failed to live, he died the death we don't want to die, and he rose so that all who repent and believe in Him are saved. Take the gospel to diverse people; to the wealthy and spiritual, to the oppressed, and to the practical because when you do, the Lord opens hearts to believe his gospel.