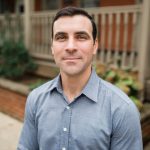 Matt Cohen
Lead Pastor
Matt is a California native who has come to love Pennsylvania. He is a graduate of Penn State and Southern Seminary and somehow still loves to read. A former collegiate gymnast, he now prefers outdoor sports, trail running and spending time with his wife Andrea and children Soren and Sage. The Cohens live in the East Falls neighborhood of Philadelphia and lead a citygroup in that neighborhood as well. As the lead pastor at Citylight Church Matt guides the overall vision and teaching.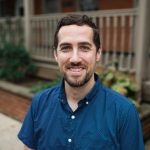 Tim Shutes
Executive Pastor
Tim is a native of State College, PA where he went to Elementary, High School and 4.5 years of college at Penn State.  Tim majored in piano performance at Penn State and loves music, sports and technology.  He met his wife Sarah at Penn State and they now make their home in the Roxborough neighborhood of Philadelphia with their children Felicity and Clara.  At Citylight he oversees the many leaders, teams and operations that represent the inner workings of Citylight.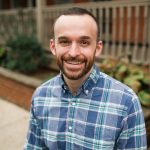 Mike Anderson
Congregational Pastor
Mike grew up just outside of Harrisburg, PA before attending Penn State, and graduating with an Engineering degree. He mainly enjoys playing and following sports (especially Penn State, Philadelphia teams, and his fantasy teams).  He's married to Lorielle and they now live in the West Poplar neighborhood of Philadelphia. Mike leads Citylight's Center City congregation.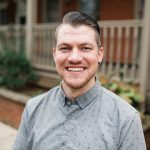 Andy Resh
Church Planting Resident (Manayunk)
Andy, a Pennsylvania native, graduated from Millersville University, where his faith for God was reignited. In 2010 he married his wife, Malynda, and they helped plant a church in Murfreesboro, TN where Andy led the student ministry and served as an elder. Fast forward five years, the Reshes felt the Lord calling them to plant a church in Pennsylvania. They became members at Citylight Church in 2016, started leading one of our Citygroups and now live in the East Falls neighborhood with their daughter Lucy. On his down time, Andy enjoys watching the Philadelphia Eagles and 76ers and running the trails of Philadelphia. Andy now serves as the Church Planting Resident with our Manayunk congregation.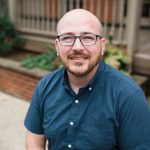 Paul Fuller
Connections Director (Manayunk)
Paul is originally from Foxborough, MA and graduated from Nyack College with a bachelors in Youth Ministry. He married his wife, Shanell, in 2005 and they moved to Philadelphia in 2013 so Paul could pursue his Master of Divinity from Westminster Theological Seminary. Paul and Shanell together lead the Mt. Airy citygroup. He's an avid Boston sports fan, enjoys playing music, hiking and biking. Paul serves Citylight as a pastoral resident with a focus on associate pastoral ministry.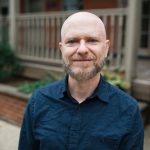 Mark Giacobbe
Pastor of Community Life (Manayunk)
Mark, originally from Staten Island, NY, is a graduate of the University of Pennsylvania, Gordon-Conwell Theological Seminary, and, most recently, Westminster Theological Seminary, from which he holds a Ph.D. in Hermeneutics and Biblical Interpretation. At Citylight, Mark is the Associate Pastor of Community Life. He oversees our Citygroups ministry at the Manayunk campus and our missions team. He also preaches and leads worship on occasion. Leisure time activities include reading, hiking, and playing music.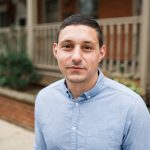 Nick Kellogg
Community Life Pastoral Resident (Manayunk)
Nick is a transplant from Michigan. After graduating from Western Michigan University, Nick lived in the Netherlands for a year doing college ministry. Upon moving back, Nick felt called to seminary in Glenside. In his first semester he met Juli, now his wife, and Titus, his oldest son. They have since added Elee Irene to their family, and are now rooted in the Philadelphia area. Having spent several years on the ground in ministry, Nick longs to see God's people equipped to know and love their God more deeply. Paired with this desire to learn, and see God's people learn, Nick is convinced that what we all need is not simply information, but information that leads to transformation.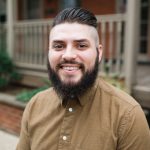 Matt Aquilone
Associate Pastor Resident (Center City)
Matt is originally from Bensalem, PA and has spent his entire life in and around the Philadelphia area. He graduated from Cairn University with a bachelors degree in Biblical Studies with an emphasis in youth ministry. He married  his wife Tori in 2013 and they currently live in the East Poplar neighborhood of the city. When he's not playing music, Matt enjoys woodworking, making electric guitars, paintball and cheering on Philly sports teams (especially the Flyers). At Citylight Matt oversees worship through music at the Center City congregation and leads the Northern Liberties citygroup with Tori.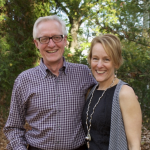 Gordon Pfeil
Elder
Gordon is Philadelphian through and through.  Born and raised in the city, he received his Music and Education degrees from the Philadelphia College of Performing Arts and uses neither of those degrees in his current career in office furniture sales. He and his wife Karen married in 1984, have three children and now call the Wyncote suburbs of Philadelphia home.  The Pfeils joined Citylight shortly after it launched and have been investing in us ever since. When Gordon isn't passing on sage wisdom to our young church, he enjoys playing music and spending time with his family. Gordon serves Citylight as a lay pastor, praying for us and helping lead us toward healthy discipleship.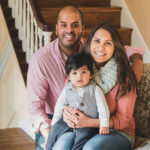 Elder
Tom Mathew
Tom, born and raised in Philadelphia, has always called the city "home." He received an Information Technology & Sciences degree from Penn State University and worked in the IT industry for 10 years before transitioning to creative direction for a local non profit.  He and his wife, Blessy, also a Philly native, married in 2012 and now live in the Willow Grove/Huntingdon Valley area with their son, Esher. Outside of his 9 to 5, Tom enjoys writing, graphic design, home improvement projects and quality time with family and friends. Tom and Blessy joined Citylight shortly before getting married and have been committed to the community ever since.