Believe that Jesus is equal with God
Given on Nov 28, 2021 by Walter Shaw at Citylight Citylight Manayunk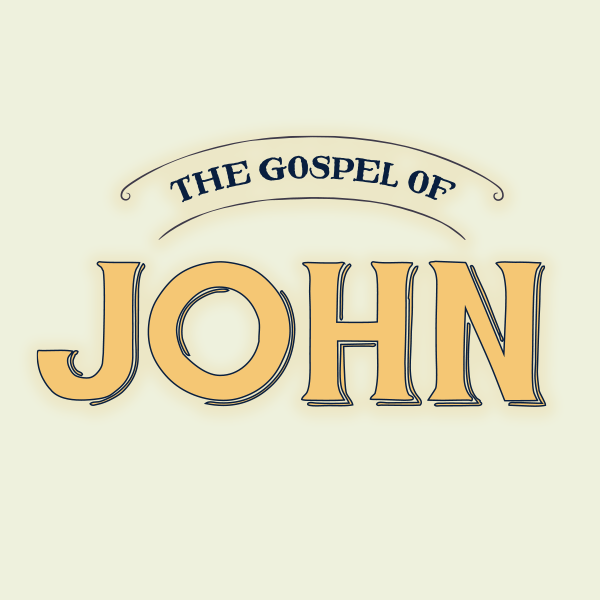 Series: The Gospel of John
BELIEVE THAT JESUS IS EQUAL WITH GOD
1. He does what only God can do.
2. He works the way God works.
Citylight Manayunk | November 28, 2021 from Citylight Church on Vimeo.
Resources:
Podcast: Play in new window | Download
Sermon Transcript
INTRO/BIG IDEA
Have you ever come so close to getting something, and yet fall just short? Almost a year ago, me and my wife Patsy travelled to the Philippines to visit her family. After we had departed from Philadelphia and while we were in the air, the Philippines changed their travel restrictions and quarantine requirements, with the result being that we weren't going to be able to see her family on the timeline that we had originally mapped out. Even though we had traveled for nearly 24-hours and it was a short distance from the airport to her family's home, we were prevented from completing the journey and being reunited with her family. Maybe you've also experienced coming up just short in some area of your life. In today's passage, we see that one man's suffering of falling just short serves to reveal to the world the compassion but more than anything else the divinity of Jesus.
This incredible, miraculous healing and its aftermath clearly reveal Jesus' authority over the world and equality with God the Father.The big idea for today's sermon is Believe that Jesus is Equal with God. This big idea comes right from the very end of the passage, where John jumps back in as the narrator to give us some important information, he was even calling God his own Father, making himself equal with God (John 5:18b). Believe that Jesus is equal with God. This begs the question, how can we know that Jesus is equal with God? John 5:1-18 gives us two ways that we can know that Jesus is equal with God: First, He does what only God can do, and Second, He works the way God works.
HE DOES WHAT ONLY GOD CAN DO
After this there was a feast of the Jews, and Jesus went up to Jerusalem. Now there is in Jerusalem by the Sheep Gate a pool, in Aramaic called Bethesda, which has five roofed colonnades. In these lay a multitude of invalids – blind, lame, and paralyzed. One man was there who had been an invalid for thirty-eight years. When Jesus saw him lying there and knew that he had already been there a long time, he said to him, "Do you want to be healed?" The sick man answered him, "Sir, I have no one to put me into the pool when the water is stirred up, and while I am going another steps down before me." Jesus said to him, "Get up, take up your bed, and walk." And at once the man was healed, and he took up his bed and walked. (John 5:2-9a)
Explanation
Believe that Jesus is equal with God because he does what only God can do. What is it that only God can do in this passage? First, heal with a word. At this particular pool in Bethesda, there seems to have been a local superstition that when the waters were stirred up, the water gained some kind of healing power and that the first person, and only the first person to enter the water would be healed of whatever ailment plagued them. Now, whether that pool actually had healing power or not isn't the point here in John's gospel, here John is setting the stage and giving us background information about this sick man and his hope for healing.
At this pool Jesus comes across a sick man. Jesus looked upon this sick man and divinely knew that he had already been there a long time. He knew what only God could have known. The sovereignty and compassion of Jesus is all over this passage, beginning with Jesus' choosing of the man to heal. This pool was apparently a well-known place for sick people to come and pursue healing, and so Jesus likely would have had many people to choose from for his healing, and yet he chose this man, one who had been sick for thirty-eight years and had no hope but for a divine miracle from God. Was this man any more righteous than the people that Jesus didn't heal that day? John doesn't give any indication that this man deserved healing or did anything to make himself more worthy of healing, and yet Jesus chooses to show him mercy. God is personal, Jesus is a person, and so Jesus had his own purpose in healing this man: to demonstrate his divinity and equality with God by doing what only God could do.
This man had lived with his sickness for thirty-eight years, and the place that he thought he could find healing seemed to be eternally just out of reach for him. Imagine this man being brought to the pool time and time again when the waters were being stirred, but when the moment comes for someone to go in and be healed, there is no one to help him get in and so he's left having to watch others receive the healing touch of the waters again and again and again. He lives as a man totally overlooked and forgotten by the rest of the world. He has no one to help him, and so he has no hope for healing. How many of us can identify with this man, feeling lost and forgotten, seeing the people around us get what we desire, and quickly losing hope? Part of living in a fallen world is having to watch others receive what we desire, and this man, like I'm sure many of us here, knew that pain very well. From his man's perspective, his only hope in life and death was that by some miracle, a stranger would come at just the right time and be willing to help this poor, sick man receive healing by placing him under the healing waters of the pool.
And it is into this hopeless from-an-earthly-perspective situation that Jesus mercifully steps in and heals him with a word. "Take up your bed and walk," and Jesus heals atrophied muscles that haven't been used in thirty-eight years. In this hopeless situation, Jesus does what only God can do and speaks a word that has divine power.
Application
Believe that Jesus is equal with God because he can do what only God can do. In light of this, let's be a people who relentlessly seek Jesus for healing. Relentlessly seek Jesus for healing. It is worth pausing to note that while God does step in to heal in this case, and God still miraculously heals today, sometimes He does not. That being said, God is still our physical, emotional and spiritual healer. Jesus is no less the Lord over sickness today than he was as he healed that man. Jesus is no less compassionate today than he was as he healed that sick man with a word. This is why we can still today pray for the physical healing of our own sickness and the sicknesses of others. Are you sick today, physically, emotionally, or spiritually? If you are, Jesus is both compassionate and capable. He looks upon those of us who are broken with compassion.
The first step for you and me toward relentlessly seeking Jesus is this: humble ourselves. The man in this passage knew that there was nothing that he could do to get himself into the healing water in time. In that way, he's actually a little bit ahead of us who just can't seem to get it out of our heads that we don't have it in us to clean ourselves up or heal ourselves. We must humble ourselves. But what does that mean? As followers of Jesus we humble ourselves not as the stoic person who numbs all emotions and lives with a cold, hard, resignation of themselves as helpless in the hands of impersonal fate with a "can't hurt me" attitude in every situation. Rather, we ought to humble ourselves as people who know that even in situations of unresolved pain and suffering, God is personal and He cares for us.
Once we've humbled ourselves, we can entrust ourselves to Jesus by bringing Him our requests to heal again and again, knowing that He is just and hears our prayers. One way to summarize the entire NT's teaching on prayer would be to use one word: Ask. When we've recognized that Jesus is our only hope, we're free to go to Him who heals with a word again and again, asking him for healing.
HE WORKS THE WAY GOD WORKS
Now that day was the Sabbath. So the Jews said to the man who had been healed, "It is the Sabbath, and it is not lawful for you to take up your bed." But he answered them, "Tha man who healed me, that man said to me, 'Take up your bed, and walk.'" They asked him, "Who is the man who said to you, 'Take up your bed and walk?'" Now the man who had been healed did not know who it was, for Jesus had withdrawn, as there was a crowd in the place. Afterward Jesus found him in the temple and said to him, "See, you are well! Sin no more, that nothing worse may happen to you." The man went away and told the Jews that it was Jesus who had healed him. And this was why the Jews were persecuting Jesus, because he was doing these things on the Sabbath. But Jesus answered them, "My Father is working until now, and I am working. This was why the Jews were seeking all the more to kill him, because not only was he breaking the Sabbath, but he was calling God his own Father, making himself equal with God. (John 5:9b-18)
Explanation
Believe that Jesus is equal with God because he works the way God works. How does Jesus work like God in this passage?
First, Jesus works like only God works in relation to the Sabbath. The story doesn't end with Jesus healing the sick man. Verses 9-18 are bookmarked by a mention of the Sabbath and Jesus' relationship with it. Jesus commands the healed man to pick up his mat and walk, and apparently to pick up one's mat and walk was interpreted by the Jewish leaders of the day to be a violation of the fourth commandment, to honor the Sabbath and keep it holy. When the healed man is confronted, he lightly points the finger at Jesus, saying in effect, "well the person who healed me told me to do it," but up until this point Jesus hadn't told the man who he really was. Let us observe together the reaction that the religious leaders have over this man's healing. He has just been miraculously healed after being sick for thirty-eight years, and instead of being met with joy, smiles, and a huge party, he is met with accusations of sinning by carrying something on the Sabbath.
As I personally reflected on that, I was struck by the thought that when someone around me has recently started walking with the Lord and is a little rough around the edges, I am very quick to judge them for being rough around the edges instead of celebrating what God has done in their life. That's not the main point in this passage so let's move on.
After his interaction with the Jewish leaders, Jesus reveals himself to the now-healed man who then identifies Jesus to the Jewish leaders as the man who healed him, giving credit where credit is due and stirring up even more opposition to Jesus. He is then accused of breaking the Sabbath and then Jesus responds to those accusations by pulling the God-card and saying "Yes, I am working, because my Father is working." At this point in the gospel of John, there is no turning back for Jesus. Here, Jesus is very clearly identifying himself as the Son of God. The promised Son who would serve as the Messianic King to deliver Israel from her bondage. He's saying, Yes, I did this work on the Sabbath. I did this work on the Sabbath because God has authority to work on the Sabbath, and I am equal with God.
When Jesus responds to the accusations that he was breaking the Sabbath by saying that "My Father is working and so I must work," his point is less related to the validity of the Sabbath command today and more about his identity as the Son of God, the second person of the trinity. God set apart the seventh day by resting after He had completed His work of creation. Yet, on some level, God works constantly. He upholds the universe, and Paul puts it this way in Colossians 1:17: And he is before all things, and in him all things hold together. It is in God that all things hold together, and even more specifically according to Paul, it is in Christ, the image of the invisible God, that all things hold together. More than being merely some kind of remarkable human being with the power to heal, or a wise moral teacher, Jesus is saying that he is equal with God, the supreme creator of heaven and earth. Everything about John 5:1-18, from Jesus' supernatural knowledge of the sick man, his miraculous healing, and his statement to the Jewish leaders about his work, all of it serves as a demonstration of who Jesus really is – God in the flesh. As God in the flesh, who is always working because His Father is always working, Jesus transcends and even transforms the Sabbath.
The second way that Jesus works in this part of the passage is by instructing the man to sin no more, so that nothing worse may happen to him. Have you experienced some measure of Jesus working in your life? Some sort of physical, emotional or spiritual healing? These words from Jesus serve as a warning not to grow content with "just" physical healing. A New Testament scholar describes what Jesus is warning against this way: "The danger of being content with the cure he has received without becoming conscious of a much deeper lostness as a sinner before God and rising from it." Jesus instructs this man to rise, pick up his bed and walk, and that is incredible as far as it goes. However, this healing along with all of the other healings that Jesus performs in the gospels are only temporary. At some point this man died, fully healed body and all, and Jesus' final words to him have to do with what will happen at that point. If this man walks in sin and not in the newness of life found in Christ, something worse than 38 years of sickness will happen to him. The "worse thing" that Jesus is referring to is not an earthly illness but an eternal punishment. It is possible to be physically well and spiritually very sick, and Jesus gives a stark warning to the person in that situation.
APPLICATION
So we've seen that Jesus is working because His father is working, but the question remains: What is Jesus' work? In John 5, Jesus' work is to instruct the sick man to rise and pick up his mat. In John 6, Jesus also refers to his work and a command to rise. "For this is the will of my Father, that everyone who looks on the Son and believes in him should have eternal life and I will raise him up on the last day." (John 6:40) Jesus' work on earth was not limited to his healings and commands, though it certainly included it. Jesus' work on earth was to accomplish our redemption by living the perfect life that you and I should have lived. His work was to die a humiliating death, and in a much greater way than this man was commanded, to rise not from sickness but from stone cold death in our place for our sin, conquering death and ascending into heaven where he now rules, reigns and continues to work like God works.
CONCLUSION/GOSPEL APPLICATION
Believe that Jesus is equal with God because he does what only God can do, and he works the way that God works. The primary application of this entire passage is to believe. Believe that Jesus is equal to the Father. Yet, belief isn't so simple, it's not just something we can intellectually assent to, check the box and move on with our lives. Rather, believing that Jesus is equal with God is something that happens in the moment-by-moment flow of our lives, as we encounter the fallenness of this world. In our unfulfilled desires, our call is to believe. When we come up just short of our goal, keep on believing. When we face disappointment, when there seems to be no worldly hope, believe that Jesus is equal to God, and he is not far from the sick, he is still working. Let's pray.