Glorify God Through Your Unity
Given on Jul 24, 2022 by Tom Mathew at Citylight Manayunk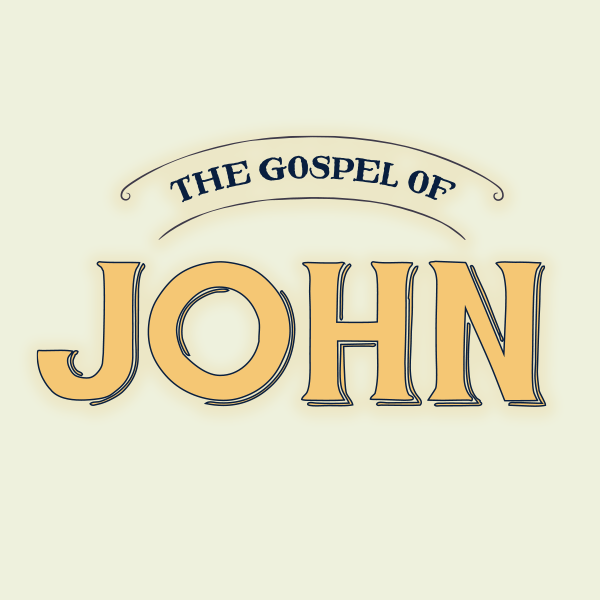 Series: The Gospel of John
This week, Citylight Elder Tom Matthews unpacks the BIG IDEA: GLORIFY GOD THROUGH YOUR UNITY
1. Jesus died for our unity
2. Jesus keeps us for unity
3. Jesus sends with unity
Citylight Manayunk | July 24, 2022 from Citylight Church on Vimeo.
Resources:
Podcast: Play in new window | Download
Sermon Transcript
Over the last several chapters we've seen Jesus's final words to his disciples before his betrayal and the cross. And in those chapters Jesus urges his disciples toward fervent abiding in him amid the certain persecution they'd experience and assures them that even though he will be leaving them, the Holy Spirit will be sent to them as their helper and comforter. We're nearing the final moments of Jesus' earthly ministry and here, in chapter 17, we get to hear Jesus's prayer. Like the closing prayer after his impassioned plea to his disciples, we get a unique glimpse into Jesus's heart through these words.
This chapter, sometimes referred to as the high priestly prayer, is one of the deepest, most joy filled texts. As Anglican' bishop J.C. Ryle put it, "He that reads the words spoken by one Person of the blessed Trinity to another Person, by the Son to the Father, must surely be prepared to find much that he cannot fully understand, much that he has no line to fathom. There are sentences, words, and expressions in the twenty-six verses of this chapter, which no one probably has ever unfolded completely. We have no mind to do it or to understand the matters it contains, if we could. But there are great truths in this chapter which stand out clearly and plainly on its face, and to these truths we shall do well to direct our best attention." In these verses we get an insider view into the most intimate of prayers between Jesus, the Son of God, and his Father. We see Jesus touching on several of the things he'd been teaching his disciples over the last few chapters but a major theme that he seems to focus his prayer on is the unity of his people. A repeated theme, found in verses 11, 21, and 22, is that his people would be one, just as the Son and Father are one. It seems that a focus for Jesus in these final words is the unity of his people which is our big idea from this passage, Big Idea: Glorify God through your unity. We will look at three reasons why we God desires our unity. We should pursue God's glory through our unity because (1) Jesus died for our unity (2) Jesus keeps us for unity (3) Jesus sends with unity
Jesus died for our unity.
If you remember, throughout the Gospel of John the disciples urge Jesus to make himself known, to do these grand miracles so that the people would see him as their King, and time and time again Jesus would hold them back and say that his time had not yet come. But here, in the last few chapters, and as we see in verse 1, Jesus finally declares that the "hour has come." By "the hour", Jesus means his big reveal. The moment where the Son of God would be lifted on the cross and die to take away the sin of the world and thereby save us from the punishment we deserved. Hear how Jesus puts it, "Father, the hour has come; glorify your Son that the Son may glorify you, since you have given him authority over all flesh, to give eternal life to all whom you have given him. And this is eternal life, that they know you, the only true God, and Jesus Christ whom you have sent. I glorified you on earth, having accomplished the work that you gave me to do. And now, Father, glorify me in your own presence with the glory that I had with you before the world existed." (John 17:1-5)
The recurring word "glory" is packed with meaning – he repeats it a few times in these verses but what is Jesus saying? Another way to think of glory is praise or honor. Father, bring the praise and honor that will follow the Son's death and resurrection. To glorify him in the presence of the Father just like it was before the world existed.
In these verses, where Jesus is praying for his own glory, he's asking the Father to put into motion the final moments, the climax of his ministry, where he will through his death adopt a people in the family of God. Follow me here, what does Jesus pray for? His glorification. What does his glorification mean? In part, Jesus's glory is found in his crucifixion on the cross, that moment his whole earthly ministry has been leading to. What's the cross all about? The cross is the means through which God has poured out his wrath over all sin and saved for himself a people – a people. So when Jesus prays for his glory, he's praying that God would gather together a people. This is what God has done through the death of his Son. In Galatians 4, the apostle Paul says God has added to his family through Jesus. Galiants 4:4-7 reads But when the fullness of time had come, God sent forth his Son, born of woman, born under the law, to redeem those who were under the law, so that we might receive adoption as sons. And because you are sons, God has sent the Spirit of his Son into our hearts, crying, "Abba! Father!" So you are no longer a slave, but a son, and if a son, then an heir through God. (Galatians 4:4-7) More sons. More daughters. In the death of Jesus, the Father has adopted more children into his family. You see the glory that comes from Jesus' death is the people he's redeemed. God's adopted family, no longer slaves, but heirs. The church. The church is the glory of Christ, a glory he was willing to die for. So, how should we respond?
Have you heard the expression, "I like Jesus, but not the church." That grieves Jesus's heart. Because you know what – Jesus loves his church. LOVES it. That broken, awkward, error-prone, uncomfortable at times, work-in-progress church is patiently loved, cherished by the Son of God. Elsewhere in Scripture, the church is called the bride of Christ. He allowed himself to be humiliated, beaten, and murdered for it. He patiently loves his bride. Do we? Now, as I mentioned, the family we've been adopted into is not without baggage. No family is. We make mistakes, we don't always live up to it, but out of love for one another, we commit – really commit – to patiently, gently, respectfully encourage one another to better live out our identity. Church, this what Jesus's glorification on the cross accomplished. This kind of commitment is what it looks like to pursue unity as Christians. In fact, we minimize the cross and rob Jesus of his glory when we speak, think, or act impatiently toward his bride.
On Saturday mornings our family has a special breakfast. We'll make waffles, sausage, eggs, berry compote, sometimes we make these cranberry and white chocolate scones which are a fan favorite. It's a whole process and takes a good bit of time in the morning. Now, what if, after all that work, I present this lovingly prepared breakfast to my children and they're "meh, not hungry." What do you mean "not hungry?" I've poured so much into this breakfast for you. I'd be so disappointed at that rejection of my love. How much more for Jesus who as we saw in v5 had the glory of perfect communion with the Father and Holy Spirit, before there was a sin stained world. He laid that aside, humbled himself to be born a man, live among sinful people, die for those people, and make those people a family….only to have that family brush it off and say "no thanks, I'm good on my own." Everything Jesus did was to establish his people, the church. When we reject his people, we reject him. We don't fully appreciate what the church means to Jesus when we engage with one another out of a spirit of anger or exasperation. Let me talk to "exasperation" for a second because it's one I've seen more of late. Exasperation is a byproduct of impatience. We want to see progress but when it doesn't happen how we want or when we want, we just get tired. We're exasperated, throw our hands in the air, and give up or slowly disengage from those that are hard to love. Jesus gets it. He empathizes with us. He knows his people are a work in progress and Jesus patiently, gently loves his work-in-progress bride. Sometimes we need tons of repetition. Sometimes it's super awkward and tiring. Church, though it is hard know that he who began a good work in you IS definitely going to bring it to completion. He's at work in you! Though progress may seem slow, Jesus is still working. He hasn't given on us. And do you know we will finally see the fruit of his work? In heaven! Revelation 7 tells us what the fruit of our work will look like: "After this I looked, and behold, a great multitude that no one could number, from every nation, from all tribes and peoples and languages, standing before the throne and before the Lamb, clothed in white robes, with palm branches in their hands, and crying out with a loud voice, "Salvation belongs to our God who sits on the throne, and to the Lamb!" And all the angels were standing around the throne and around the elders and the four living creatures, and they fell on their faces before the throne and worshiped God, saying, "Amen! Blessing and glory and wisdom and thanksgiving and honor and power and might be to our God forever and ever! Amen." (Revelation 7:9-12) Citylight, Jesus died to save you so Revelation 7 could one day be our reality. When he prays for his glory, this picture is what he's asking the Lord to bring about. And we bring him glory when we, through our hard-fought unity, pursue this end.
A question I want you to consider is, are you one of the ones Jesus is praying for? Have you been adopted into God's family? Are you one of his? In verse 6 and throughout this chapter, Jesus affirms that there are people who are his – those whom the Father gave to him – and there's "the world." He doesn't pray for the world, but prays for the people the Father has given to him. Are you one of the ones Jesus is praying for? Do you believe that Jesus died to unite you to a family? If not, might I invite you to ask God to help you know him as the only true God. On your connect card, there's a sample prayer. It's only an example but I invite you to consider whether those words are true of you. Church, you don't have to do this life alone. You have a family. We're not perfect, but Jesus is at work in you right now, preparing you for eternity together. Let's glorify our Savior by pursuing the unity he died to create.
Jesus keeps us for unity
Next, our unity glorifies God because Jesus keeps us for unity. Look at verses 11-15. "And I am no longer in the world, but they are in the world, and I am coming to you. Holy Father, keep them in your name, which you have given me, that they may be one, even as we are one. While I was with them, I kept them in your name, which you have given me. I have guarded them, and not one of them has been lost except the son of destruction, that the Scripture might be fulfilled. But now I am coming to you, and these things I speak in the world, that they may have my joy fulfilled in themselves. I have given them your word, and the world has hated them because they are not of the world, just as I am not of the world. I do not ask that you take them out of the world, but that you keep them from the evil one." (John‬ ‭17:11-15‬ ‭ESV‬‬)
Jesus is saying that his time of physically walking alongside his disciples is coming to an end. He prays that the Father would continue to keep them as one, in his name. What's it mean to be kept in the Father's name? It means Jesus is asking the Father to keep his disciples centered, as one, on the main thing. That they would not be tempted to find any other name or cause or banner under which to unite other than the blood of Jesus. Later in v17-19 we read, "Sanctify them in the truth; your word is truth. As you sent me into the world, so I have sent them into the world. And for their sake I consecrate myself, that they also may be sanctified in truth." (‭‭John‬ ‭17:17-19‬) The word sanctify here means set apart. Set them apart in the truth, your word is truth. We're tempted to unite, to be set apart based on so many different banners that aren't Jesus. It probably wouldn't take you too long to think of some things besides our common faith that can cause us to draw lines between one another – those who you're willing to unite with and who you're not. But all those shared causes or life experiences, while good in their own way, fail to join us as Jesus would have his people unite. This is what makes the church more than a social club or any other gathering of like-minded people you associate with. We're family by grace alone through faith alone in Christ alone. The blood of Jesus on the cross is the only thing that binds us together. Do not believe the lie that to be a family we need Jesus plus .
As a bit of an aside, it's also interesting to read that Jesus says he's going, but his people aren't going. We're staying. He's left us in this world. A world, as we saw a couple weeks ago, that hates us because we're not of them. Jesus knows it will be exceedingly hard and he prays that the Father would keep us in his name, set apart in truth. The environment that surrounded the disciples and us matters as we read Jesus' prayer for unity. It was in the middle of persecution that Jesus prays that his people would be one. Guys, the culture wars we're in today, the heartache and losses we've experienced, all of it is meant by God to strengthen his church, not divide her. He loves us and therefore keeps us in this broken world. Do you remember back in John 15 where Jesus talks about branches abiding in the vine? John 15:2 reads "He cuts off every branch in me that bears no fruit, while every branch that does bear fruit he prunes so that it will be even more fruitful. (John 15:2) Even the good, fruit-bearing branch is cut so that it yields more fruit. Have you experienced some deep pains? Are you in a season of heartache? Your heavenly Father sees it. He loves you. He's for you. He is using it. He intends for you to grow in unity and your connection to Jesus, the vine, to be even stronger.
So, it could be said the heart of Jesus's prayer over these verses is that (1) his people would be united as one and (2) that oneness would be built on the Father's name alone. What might it look like for you to proactively pursue unity around Jesus?
On one hand we have the call to be one and pursue unity. On the other hand we have Jesus praying that his people would be united in him. Which of these two do you find it most hard to embrace?
For some of us the call to living out our identity as one family is hard. The trials and difficulties we face tend to lead us away from others. Others of us, it's not so much the call to unity and community that's hard, it's the second part of Jesus's prayer – that they'd be united in the Father's name. It feels easier for community to be based on other shared experiences like life stage or preferences or culture. If either of these is true for you, I just want you to know that you're not here by accident. God has you here, in a church. And all those faces around you God has sadi their your family in Jesus. We were made for this. The hidden sins we wrestle with, the crippling anxiety, the mounting pressures of life – we all have it and Jesus's invitation to us is to come to him, he'll give us rest, and he'll give us brothers and sisters to walk alongside us.
So, in light of the reality the right now you are surrounded by your family – what might it look like for you to proactively pursue unity, with that family, based on Jesus's finished work for you on the cross?
Jesus sends us with unity
Jesus died for our unity. Jesus keeps us for unity. And finally, our third point is that Jesus sends us with unity. Jesus's prayer moves to those who will believe through the word of the disciples. "I do not ask for these only, but also for those who will believe in me through their word, that they may all be one, just as you, Father, are in me, and I in you, that they also may be in us, so that the world may believe that you have sent me. The glory that you have given me I have given to them, that they may be one even as we are one, I in them and you in me, that they may become perfectly one, so that the world may know that you sent me and loved them even as you loved me. (John 17:20-23) This is why the disciples were kept in the world after Jesus ascended to heaven – so they could carry on the word and tell others. And so it is with us. You've been kept in the world to be sent to the world. Just as the disciples were kept in a world, surrounded by extreme persecution, to carry on the good news of Jesus so it with us.
The culture we live in teaches us to quickly drawly lines and keep distance from those with whom we disagree. How attractively different an example it is when the church of Jesus Christ reflects the power of the cross, in uniting people under one banner. We believe this, right? That Jesus has saved for himself a people from as Revelation 7 put it "every nation, from all tribes and peoples and languages." This doesn't just mean that people of different ethnicities or languages – with that comes different cultures, different values, different preferences, different politics, different passions. Some of those differences are good, God-designed differences and we love one another well by doing the hard work of trying to understand those differences more. Unity doesn't mean pluralism – the heresy that says it doesn't matter what you believe, all faiths lead us to God. The only way to the Father is through the Son. Christian unity is God's people wholeheartedly committed to the things God is committed to. With that shared faith, though there may be secondary differences, we can, with one voice, declare Jesus' blood is powerful – powerful enough to joyfully unite a people together. To be clear, Jesus's prayer for unity should not be confused with uniformity. Biblical unity is uniform in its devotion to the person and work of Jesus. And it is diverse in the people and cultures showing that devotion.
Do you see what Jesus said about our unity in verses 22-23? The glory that you have given me I have given to them, that they may be one even as we are one, I in them and you in me, that they may become perfectly one, so that the world may know that you sent me and loved them even as you loved me. So that the world will know that God sent Jesus and that he loves his people as he loves Jesus by our unity. As one commentator put it, "Real unity between Christians is a supernatural work, and it points to a supernatural explanation – Jesus Christ in us!" Your unity amid differences and through persecution is one of the ways an unbelieving world will come to know Jesus. Church, for us to be fruitful witnesses of Jesus to our world, we must pursue the unity that Jesus made possible. The opposite is true. Not pursuing unity actually communicates an anti-gospel message. As English Puritan Thomas Manton put it, "Divisions in the church breed atheism in the world." – Thomas Manton
This kind of Spirit-wrought unity is what lends credibility to our witness to this world. What might it look like for you to joyfully pursue unity for the sake of mission? How can you commit to patiently, gently, joyfully pursue unity for the sake of those who don't yet know Jesus? Where we start is remembering that this is your reality. You're already brothers and sisters because Jesus died to make that happen. His death wasn't meaningless or weak. Jesus himself is our peace, and he's made us one. He has broken down the dividing wall of hostility between us and God and one another. Jew, Gentile, Men, Women, Children, Black, Brown, White, Eastern cultures, Western cultures, Right-leaning, Left-leaning, Wealthy, Lower-Income, City, Suburbs, Married, Single, Widowed, Working Professional, Unemployed, Student, and everything in between. In Christ, this very day, God calls us his family and has kept us here so that through our unity more will become sons and daughters. Since Jesus already accomplished that unity on the cross for you. If you're a Christian, you already are brothers and sisters. It's just a matter of living out of this new identity. So take heart, even though Jesus has ascended to heaven he sent us the Holy Spirit to indwell us. The Spirit changes us and help us to live as a family, united in his name, so that the world might know the good news of Jesus. We have unity already in Jesus. Let's glorify God and live that out together, by his grace.