Patiently Face Persecution
Given on Jul 10, 2022 by Paul Fuller at Citylight Manayunk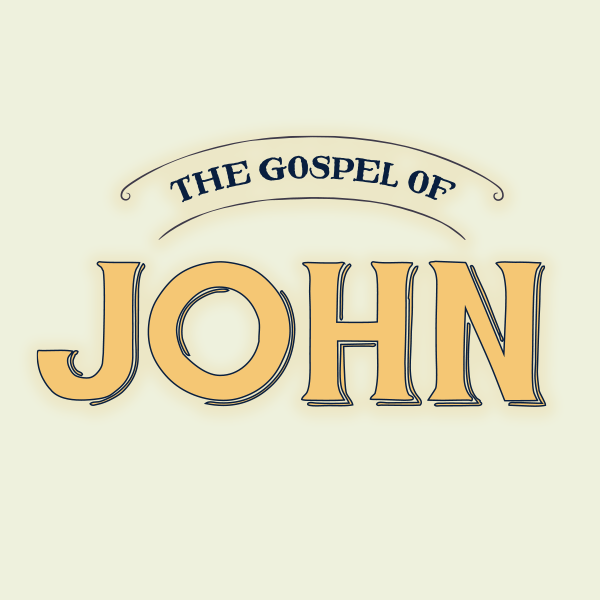 Series: The Gospel of John
Patiently face persecution (Why?)
1. Jesus told us to expect it
2. It shows we belong to Jesus
3. The Spirit bears witness with us
Citylight Manayunk | July 10 from Citylight Church on Vimeo.
Resources:
Sermon Transcript
Good morning, my name is Paul and I'm one of the pastors of Citylight. As we continue in worship, I'd like to lead us in a prayer.
Before I pray, the Lord put on my heart the Apostle Paul's prayer at the beginning of his letter to the Colossian church. In Colossians 1, starting at verse 9, we read,
And so, from the day we heard, we have not ceased to pray for you, asking that you may be filled with the knowledge of his will in all spiritual wisdom and understanding, so as to walk in a manner worthy of the Lord, fully pleasing to him: bearing fruit in every good work and increasing in the knowledge of God; being strengthened with all power, according to his glorious might, for all endurance and patience with joy; giving thanks to the Father, who has qualified you to share in the inheritance of the saints in light. He has delivered us from the domain of darkness and transferred us to the kingdom of his beloved Son, in whom we have redemption, the forgiveness of sins.
Join me in prayer.
Father, we come to you this morning grateful for your faithfulness. It's you, through the work of Jesus, who has delivered us from the domain of darkness and transferred us to the kingdom of Jesus. Thank you for saving us!
And you have not only saved us in Jesus, you graciously provide all we need to walk in a manner worthy of you through your Holy Spirit. Keep us faithful to you. For any here this morning facing challenging decisions and needing wisdom, I pray that you would provide it. Strengthen us, as we abide in Jesus, that we might live fruitful lives for you and bear witness to the truth of the gospel. And Lord, for those suffering trials and difficulty – whether in your name or any life circumstance – grant them endurance and patience, that their joy in your salvation would sustain them in the midst of their trials.
And Father, with our passage we'll focus on this morning, I can't help but think of followers of Jesus around the world facing severe trials on account of the name of Jesus. For those facing the most severe persecution for their faith in Jesus, grant them courage to remain faithful to you in the face of imprisonment, torture, and even death. Give them hope in knowing that their chains have furthered the gospel, not frustrated it, and I pray that the seeds they are sowing would bear immense fruit in the places where your name is least known. May they be strengthened by the Spirit to endure and remain patient, finding joy in you even in the darkest places.
Father, yours is a kingdom that cannot be shaken. By your Word and your Spirit, comfort us in the midst of any trial we face, and empower us to faithfully bear witness to you wherever you have us.
In the powerful name of Jesus we pray, amen.
Pre-Sermon Prayer
Father, thank you for your Word that not only instructs us, but is alive and at work in us. Enlighten the eyes of our hearts this morning, that your Word might comfort us, challenge us, encourage us, and further conform us to the image of Christ. And use me, Lord, as your vessel, to communicate your Word truly. Do your work this morning, Lord. In the name of Jesus, our Savior, amen.
Introduction
I was recently in touch with one of Citylight's international workers. In her work, she brings the gospel to some of the most unreached people groups in the world, primarily in the Middle East. She shared a story with me of someone she got to know while she was overseas that couldn't be more relevant to our passage this morning. For security reasons, I'm going to use pseudonyms for the individuals involved.
Harry and Nancy are a husband and wife with 5 kids, from Yemen but living in Saudi Arabia. While studying in religious school (the Islamic equivalent of a Christian seminary), Harry began to have questions about the Muslim faith, but was continually shamed for having these questions. So he began to investigate on his own, developed an increasing curiosity about Christianity, and upon discovering there were Chritians in a neighboring country he went there to learn more. He began interacting with Christians, studying the Bible, and ultimately trusted in Jesus for salvation while he was there.
Upon his return to Saudi Arabia, he began to reconnect with some other friends whom he knew had questions about Islam. However, not long after he began sharing about his newfound faith in Jesus, he was taken from his family, imprisoned, and beaten nearly to death. In Saudi Arabia, while it's not illegal to identify as a Christian, it is illegal to practice your religion openly or even gather privately with other Christians. Eventually he was released, only to be exiled on his own to another neighboring country as a refugee, separated from his wife and kids, who didn't know why he'd been taken from them in the first place.
After an extended period, his family was allowed to relocate to join him in this new country, and he shared with his wife why this had all happened – that he'd put his faith in Jesus. She hated him for this, and developed a deep seated hatred not just for him but for all Christians. Although they stayed married, they were merely coexisting. On multiple occasions, he sought to have other Christians he knew engage with her and talk with her about Jesus. He even invited Citylight's international worker and her then roommate to develop a relationship with his family, sharing meals and going on outings together, and intentionally directing conversations toward Jesus – but to no avail. Harry had lost everything – his country, his friends, and even his family – all because he believed that Jesus is Lord.
Friends, we have a lot to learn from other believers around the world about what it looks like to follow Jesus.
As we continue in the Gospel of John, we're picking back up in Jesus' final words to his disciples in the hours before he would be crucified. But there's a significant shift from what Jesus had been saying to what we see now in today's passage. In John 15:18, we read,
If the world hates you, know that it has hated me before it hated you. (John 15:18)
After hours of Jesus teaching these disciples about their posture before God (a posture of believing, loving, and abiding in Jesus) and their posture before one another (serving and loving one another), he shifts to their posture before "the world." You can tell this is an intentional shift in emphasis from Jesus because of how many times he references "the world" in the span of just a couple sentences – he uses the term "the world" 6 times in verses 18-19, and 8 if you count the pronouns referencing "the world." And what Jesus means by "the world" in this context, to quote New Testament scholar DA Carson, is "the created moral order in active rebellion against God." By "the world," Jesus is referring to the basic state of creation as a whole, and specifically humanity, since sin entered the world. The world is, by default, in active rebellion against God.
And so as Jesus prepares to leave his disciples, he provides what seems like an odd encouragement: expect to be hated, just as I am hated. According to Jesus, and as we see throughout the scriptures, persecution is the normal state for those who follow Jesus in the world.
In your life, do you expect persecution? Or maybe a better question, do you experience persecution?
My assumption is that the vast majority of us in this room, if not all of us, have not experienced severe persecution as Christians. However, broadening our view to the whole world, Christianity is the most persecuted group in the world. As Americans, and for many others in the western world, we don't face the threat of our very lives for following Jesus. For the most part, being mistreated because of our faith in Jesus hasn't been something we've had to concern ourselves with much at all.
Yet, even as Americans, it is becoming increasingly difficult to follow Jesus. As the cultural tide shifts away from values shared by Christians and as the number of true Christians decreases year over year, Christians should expect increasing threats to our livelihoods.
What do we do? How might Jesus call us to respond when following him becomes more difficult? That leads us to our big idea from this morning's passage:
Patiently face persecution (Why?)
Jesus told us to expect it
It shows we belong to Jesus
The Spirit bears witness with us
1) Jesus told us to expect it (15:18-25; 16:2-3)
In verses 18-21, we read,
"If the world hates you, know that it has hated me before it hated you. 19 If you were of the world, the world would love you as its own; but because you are not of the world, but I chose you out of the world, therefore the world hates you. 20 Remember the word that I said to you: 'A servant is not greater than his master.' If they persecuted me, they will also persecute you. If they kept my word, they will also keep yours. 21 But all these things they will do to you on account of my name, because they do not know him who sent me."
As we've been seeing throughout our study of the Gospel of John, everything Jesus said, and everything Jesus did, perfectly reflected the character of God; His goodness, righteousness, justice. Yet consistently throughout this Gospel, Jesus has faced opposition at every step of the way – even by those who would claim to identify themselves with the same God. And as we'll see in the coming weeks Jesus will ultimately be arrested, imprisoned, falsely accused, beaten, tortured, and ultimately hung on a cross as a public spectacle, with nails through his hands and feet, until suffocating to death because the weight of his body cut off his ability to breathe. The world hated Jesus.
Jesus' disciples don't yet understand what's to come when Jesus warns them, "A servant is not greater than his master." Yet Jesus, knowing what lies ahead – not only for himself, but for these very disciples who would go on to be tortured and killed in his name – warns them to expect persecution.
And what Jesus warns them of is exactly what plays out through the rest of the New Testament, and even until today in much of the world. The men that Jesus was warning here would go on to bear the name of Jesus as they carried the gospel to the ends of the earth, and they would experience the same opposition as Jesus – prison, false accusations, beatings, torture and, for most of them, painful deaths in the name of Jesus.
As a brief sidebar, I want to address the immediate context of those John is writing to, and specifically explain verses 22-24 where Jesus says,
If I had not come and spoken to them, they would not have been guilty of sin, but now they have no excuse for their sin. 23 Whoever hates me hates my Father also. 24 If I had not done among them the works that no one else did, they would not be guilty of sin, but now they have seen and hated both me and my Father. (John 15:22-24)
What does Jesus mean when he says this? Aren't all people – since the fall of humanity – guilty of sin? Context is key here. Jesus is specifically addressing the persecution his first followers – mainly of a Jewish background – would face from Jewish opposition. Later in the passage, in John 16:2-3, Jesus warns them, "They will put you out of the synagogues. Indeed, the hour is coming when whoever kills you will think he is offering service to God. 3 And they will do these things because they have not known the Father, nor me." Jesus' point, in the words of JC Ryle, is that "they willfully sinned against the clearest possible light and were of all men most guilty." The Jewish leaders who opposed Jesus and his early followers – of all people – should have believed.
But even beyond this immediate context, this word is for us as well. Biblical letters written by men like Peter and Paul to Christians far and wide relay the same message. It's perhaps most succinctly stated by Paul in his 2nd letter to Timothy: "all who desire to live a godly life in Christ Jesus will be persecuted" (2 Timothy 3:12).
Persecution is a norm of the Christian life. Jesus warns us that is to be expected for everyone who truly follows him.
Thinking back to the story I shared at the beginning… Raise your hand if you've experienced persecution in the name of Jesus on the same level as Harry. I'm asking you to literally raise your hand, but I'm expecting very few of you, if any at all, to actually do so. Even I am only raising my hand as an example, not because I've experienced anything even in the realm of what Harry experienced. On the whole, we as Americans don't experience that level of persecution for our faith in Jesus.
Here's another… Raise your hand if you've ever experienced your life being more difficult because you follow Jesus. This could include any experience of mockery or slander, misrepresentation, exclusion, or even fear or anxiety of being outed as a Christian because of the seeming threat of those things – perhaps in your workplace or on social media. Literally raise your hand if you've ever experienced your life being more difficult because you follow Jesus – for the Christians in the room, this should be the majority of us.
According to Jesus, should this surprise you? In all honesty, we should be more surprised that we don't experience something akin to Harry! A day may come when that is the case, and we shouldn't be surprised when it does.
What will it mean in your life for you to expect to be persecuted on account of Jesus?
Because of the relative ease of following Jesus as American Christians, it can be easy for us to be tempted with a sense of entitlement – whether in our workplace, in our neighborhood, or even in politics. As servants who are not greater than our Master, we aren't entitled to a seat at the table. That doesn't mean we shouldn't be active in those arenas to stand up for what is truly just and right. What it does mean is that we should expect that following Jesus will be costly; that following him won't come easy.
Don't be surprised if following Jesus is costly. Jesus promised us that it would be. Are you willing to bear the cross of truly following Jesus in a world that by nature is directly opposed to Christ? Instead of grasping for power at any cost, are you willing to follow the way of your Master and remain faithful, even if it costs you a seat at the table, your reputation, or even your very livelihood? This is the expectation Jesus set for all who would follow him.
This may sound grim, but I promise it gets better from here. This is not only a word of warning, but one of comfort. Patiently facing persecution shows we belong to Jesus.
2) It shows we belong to Jesus (15:19; 16:1, 4)
It's strange to think that we might gain a sense of comfort in facing persecution, but we see that not only in this passage, but in the examples of the apostles, and even among Christians in other parts of the world who face more severe persecution today.
Look with me at John 15:19,
If you were of the world, the world would love you as its own; but because you are not of the world, but I chose you out of the world, therefore the world hates you.
Persecution in the name of Jesus is an indication that Jesus has, in fact, chosen us as his own. It's a sign that we are his. As JC Ryle wrote, "Persecution, in short, is like the goldsmith's stamp on real silver and gold – it is one of the marks of a converted man."
Facing hardship on account of Jesus is a key indicator of the ultimate security that's yours in Christ. Upon thinking of this, my mind immediately went to one of my favorite passages in the book of Acts. In Acts 5, to make a long story short, Peter and some of the other apostles were preaching the gospel in the temple, and were called before the high priest and charged to stop preaching. Then here's what we read:
…and when they had called in the apostles, they beat them and charged them not to speak in the name of Jesus, and let them go. 41 Then they left the presence of the council, rejoicing that they were counted worthy to suffer dishonor for the name. 42 And every day, in the temple and from house to house, they did not cease teaching and preaching that the Christ is Jesus. (Acts 5:40-42)
The apostles not only expected to face persecution, but they rejoiced because of what it meant – it meant they belonged to Jesus, and the Lord ultimately used that to continue to grow the church.
Likewise, in 1 Peter 4, we read:
Beloved, do not be surprised at the fiery trial when it comes upon you to test you, as though something strange were happening to you. 13 But rejoice insofar as you share Christ's sufferings, that you may also rejoice and be glad when his glory is revealed. 14 If you are insulted for the name of Christ, you are blessed, because the Spirit of glory and of God rests upon you…. 19 Therefore let those who suffer according to God's will entrust their souls to a faithful Creator while doing good. (1 Peter 4:12-14, 19)
Don't be surprised! Persecution is not "something strange," but the norm for those who faithfully follow Christ. Scripture reminds us that the trials we face in this life – including those that result from remaining faithful to Jesus in the midst of opposition – are only momentary compared to the weight of glory that awaits us when we're with Jesus for eternity. If you belong to Jesus, you have nothing to ultimately fear, and can take comfort in knowing you belong to him.
There are a couple alternatives to this that are worth pointing out here. First, and briefly, if you're facing some kind of persecution or difficulty, make sure you're being hated for the right reasons. Snarky, crass, and disrespectful comments are unhelpful and don't represent Jesus. We've all seen it – on social media or otherwise – people who claim to be persecuted as Christians when, in fact, they're just being a fool and not representing Jesus at all. Jesus came and dwelt among us full of grace and truth, and it's him we're to represent in every aspect of our lives. The comfort we find in facing persecution comes from truly representing Christ.
But I want to dig a little deeper into the alternative this text focuses on. Look again at John 15:19,
If you were of the world, the world would love you as its own; but because you are not of the world, but I chose you out of the world, therefore the world hates you.
There are 2 kinds of people in this verse: those of the world and those not of the world. Those who are persecuted for the sake of Christ recognize that it's because they are not of this world – just as Jesus isn't of this world – and they await their true citizenship in heaven. But notice the first half of this verse: "If you were of the world, the world would love you as its own." There's a word of caution here. If your version of Christianity bears a striking resemblance to the prevailing winds of the culture, and you find the world "loves you as its own," you may want to ask yourself some hard questions. Are you truly following Christ as one who is not of this world, or are you "of the world"?
There's a real temptation for us right now, which gets at the heart of what Jesus is teaching here. In John 16:1, Jesus conveys the ultimate reason he's sharing these things: John 16:1,
"I have said all these things to you to keep you from falling away."
Behind Jesus' warnings to his followers to expect persecution is a significant risk: falling away.
In his commentary on this passage, DA Carson writes, "The greatest danger the disciples will confront from the opposition of the world is not death but apostasy."
This is as true now as it was 2000 years ago. I've been seeing this, even with dear friends. As the temperature rises around us, and opposition to Jesus increases, the temptation to compromise and ultimately fall away is increasing. No culture of this world will ever completely align with the way of Jesus. There will always be aspects of faithfulness to Jesus that will be at odds with the prevailing ideals of the world around us. There hasn't been a time or place in the history of our world where there hasn't been a denial of the inherent dignity and worth of some humans created in the image of God – in our particular place and time, we see it among some in the lives of the unborn and among others in racial minorities – it happens with those on the left as well as those on the right. We're also facing an increasing temptation to align our sexual ethics with the world over and above what Jesus teaches.
We all experience this temptation to compromise. For me, it's the seemingly minor compromises, stating half-truths in order to extend sympathy to someone in my life who doesn't yet know Jesus. There have been times when, instead of having the courage to faithfully and lovingly represent Jesus through nuanced disagreement, I've simply nodded along to something a neighbor was saying that was antithetical to my faith in Jesus, just for the sake of not ruffling feathers. Even if my motives were pure in my desire that they'd know Jesus, and not tainted with fear as they always are, Jesus came full of grace and truth. If I'm not faithfully representing Jesus then what am I actually hoping they'll believe in?
Friends, because we are not of this world, this world is not our true and ultimate home. The Bible describes us as strangers, sojourners, exiles, and aliens, awaiting our true home. It's good and right for those of us who belong to Jesus to not feel at home here, and to find comfort in knowing that we have a true home in Christ.
Resist the temptation to compromise in order to gain the approval of the world, lest you ultimately fall away. Instead, take comfort in knowing that when you patiently face persecution in Jesus' name, it is a mark that you truly belong to Jesus. It's far better to die with Jesus and join him in glory than to abandon him so the world will love you as their own.
3) The Spirit bears witness with us (15:20, 26-27)
Finally, we can patiently face persecution because we can trust that even as we bear witness, the Spirit of God bears witness with us.
In John 15:26-27, we read,
But when the Helper comes, whom I will send to you from the Father, the Spirit of truth, who proceeds from the Father, he will bear witness about me. 27 And you also will bear witness, because you have been with me from the beginning.
You may notice that this bears a striking resemblance to the commission that Jesus gave to his disciples, and by extension to us, following his resurrection:
"But you will receive power when the Holy Spirit has come upon you, and you will be my witnesses in Jerusalem and in all Judea and Samaria, and to the end of the earth." (Acts 1:8)
In patiently facing persecution, we faithfully represent the one who sent us. But we're not left to ourselves! One of Jesus' primary concerns in these final words to his disciples is the promise of the Helper – the Holy Spirit – who will come after him and dwell in his followers. In our passage this morning, Jesus promises that even as we bear witness, the Spirit of God is also bearing witness. But notice who is primary: In verse 26, it's the Spirit of truth who will bear witness about Jesus. Then in verse 27, "And you also will bear witness…" "You also." Not only are we not alone, we're not even the one doing the heavy lifting. It's the Holy Spirit who ultimately opens the hearts of unbelievers to trust in Jesus! We're called to faithfully bear witness to who Jesus is and what Jesus has done as God's ordained means of the Spirit's work.
But remember the context here. We are to be witnesses to Jesus in a world that is by default opposed to the things of Jesus. As commentator Leon Morris writes,
"The work of the Holy Spirit in the church is done in the context of persecution. The Spirit is not a guide and a helper for those on a straight way perfectly able to manage on their own. He comes to assist men caught up in the thick of battle, and tried beyond their strength. Jesus makes it quite plain that the way before His followers is a hard and difficult way."
As followers of Jesus, we are called as a top priority to bear witness to Jesus in a world that is hostile to him. But the same Holy Spirit who opened your heart to trust in Jesus is also bearing witness alongside you to open up the hearts of others. Earlier in the passage in John 15:20, it was in the same breath that Jesus said, "If they persecuted me, they will also persecute you," that he also said, "If they kept my word, they will also keep yours." Some will mock and ridicule you; bearing the name of Jesus is costly. But some will listen – they will hear and respond to the message of Jesus, just as you did.
What will it look like for you to bear witness to Jesus this week? Consider your neighbors, or your workplace, or if you would be so bold, go to a park and engage someone in conversation. Ask the Lord to empower you by the Spirit to faithfully bear witness to Jesus, and ask the Spirit to open the hearts of those you talk to that they might be receptive.
Just a couple weeks ago, a few dozen of us participated in the Summer Outreach in and around Pretzel Park. Shanell and I brought our daughters and were assigned to strike up conversations with others as our kids played on the playground. One gentleman I was able to talk with – as he let his kids run around the playground – had me a little anxious. I picked up that he was in the music business and didn't expect him to be remotely sympathetic to Christianity, perhaps even hostile. But we had a great chat, he lives in the neighborhood, and he seemed enthusiastic about checking out our church some Sunday morning. Did my conversation lead him to trust in Jesus as his Savior? It didn't seem so. And I can't say what the Spirit is up to in his life. But I can trust that God is faithful and that the Spirit will bear witness as I do.
Trust that even as you bear witness about Jesus among your family, neighbors, and coworkers, the very Spirit of God is bearing witness with you, and some will listen.
Conclusion/Gospel
I want to close by coming back to the story of Harry and Nancy from earlier. As our international worker shared their story with me, she described Nancy as the hardest person to the gospel that she'd ever encountered – and in her work she's met a lot of people who are hardened to the gospel. After a period of time getting to know this family, sharing meals together, and traveling together, our international worker moved and no longer had in-person contact with the family.
About a year went by, and she got a message from Harry – "You'll never believe what happened. Nancy trusted in Christ." They were able to reconnect over a video call where Nancy shared her story of coming to faith in Jesus – beaming with joy. What she said changed her and led her to trust in Jesus was that Harry was a changed man. Before Christ, he'd been angry and hateful. But the man she'd come to know since he trusted in Jesus was a loving, tender, gentle man. Something had changed, and the only thing she could trace that to was Jesus. So she had to know more. If this wasn't enough, Harry is now working with a Christian ministry, writing daily devotions for those seeking to know more about Jesus in Yemen.
Friends, the gospel is true. Jesus truly is the Son of God, and the Holy Spirit is truly at work in drawing people to Jesus. Bearing the name of Jesus will be costly. Resist the temptation to fall away and patiently face persecution – Jesus is worth following at any cost.