Rejoice! The Child Shines in Our Darkness
Given on Dec 24, 2021 by Matt Cohen at Citylight Manayunk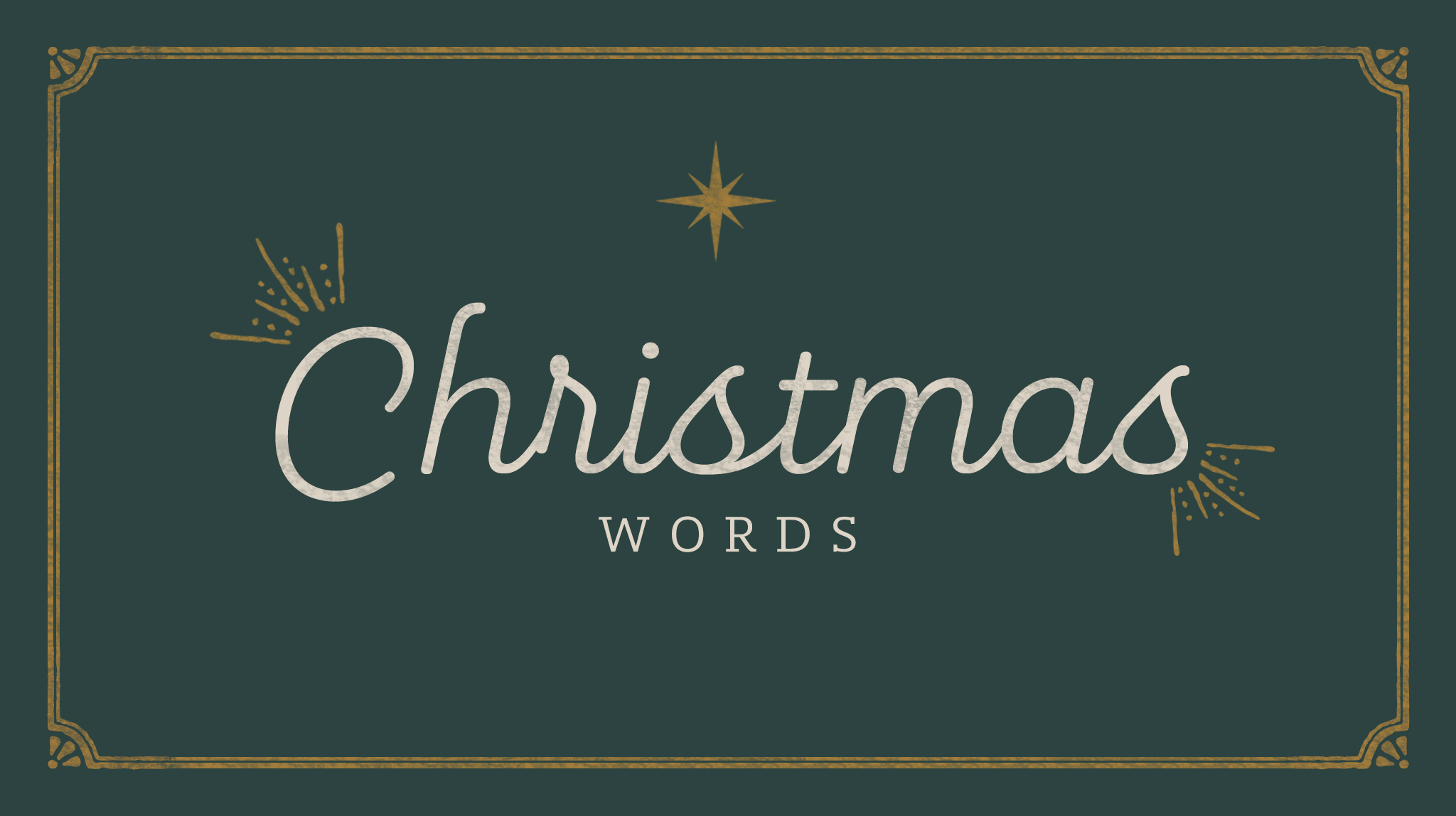 Series: Christmas Words
This Christmas Eve, Pastor Matt invites us to "REJOICE! THE CHILD SHINES IN OUR DARKNESS!" Together we'll look at 1. The darkness 2. The joy and 3. The Child
Citylight Manayunk Christmas Eve Service | December 24, 2021 from Citylight Church on Vimeo.
Resources:
Isaiah: God Saves Sinners (Preaching the Word) by Ray Ortlund
The Prophecy of Isaiah: An Introduction Commentary by Alec Motyer
ESV Study Bible
Sermon Transcript
INTRODUCTION
What is your favorite Christmas movie? If you google "greatest Christmas movies of all time," undoubtedly at or near the top of the list will be the 1947 film It's a Wonderful Life. The main character in the movie is George Bailey. As a kid, George had big dreams of leaving the small town of Bedford Falls, NY to see the world and make a name for himself. However, through a tragic set of circumstances, George finds himself still living in Bedford Falls as an adult, trying desperately to keep his late father's business afloat so that the entire town won't be lost to the greedy slumlord, Mr. Potter. Then, when George's uncle misplaces $8,000 of his little company's money, George realizes that all of his dreams are sunk and that he'll be wrongfully imprisoned on embezzlement charges, never to see his wife and children again. In a fit of distress and gloom, George sinks into deep darkness and is ready to end his own life. This beloved Christmas movie begins in joyless darkness.
Why does one of our most beloved Christmas movies begin with such joyless gloom? If we are honest, I think it's because even in the songs and circumstances of joy at Christmas, many of us can identify the gloom. I spoke with one woman in our church who told me that it's become cliche among her friends to say that they're already exhausted by the day after Thanksgiving. I talked to another man who said to me, "if I'm being honest, I just can't wait for the holidays to be over." All the seemingly joyful Christmas songs, ads, instagram posts, cards, and parties can be an unpleasant reminder of just how fleeting, fragile, and even fake our experience of joy really is. Like George Bailey, we feel the darkness, and we long for a joy deep and high enough that the latest set of circumstances can't topple it over.
That's exactly what God offers us in our passage from the Bible this evening. The entire context leading up to Isaiah 9 is darkness. However, Isaiah 9 begins with the wonderful words "but." All is gloom, but God is about to announce his joyful plan of grace for rebellious people experiencing darkness. That's just what we need. And that brings us to the big idea of our passage this morning: Rejoice! The Child shines in our darkness. To truly rejoice in the Child who shines in our darkness, we need to see three images in our passage: 1. The darkness 2. The joy 3. The Child.
THE DARKNESS
Isaiah 9:1-2 – But there will be no gloom for her who was in anguish. In the former time he brought into contempt the land of Zebulun and the land of Naphtali, but in the latter time he has made glorious the way of the sea, the land beyond the Jordan, Galilee of the nations.
2 The people who walked in darkness have seen a great light; those who dwelt in a land of deep darkness, on them has light shone.
I think that one of the reasons why people love the movie It's a Wonderful Life is because we love redemption stories. We love grand reversals in fortune. It's what we want for ourselves. A grand reversal of fortunes is what God promises in the two verses we just read. The place of contempt will become glory. The people who walk in darkness will see a great light. Let me explain. The regions mentioned in Isaiah 9:1-2, Zebulun, Naphtali, and Galilee, were all northern areas in Israel. And as the dark gloom of the Assyrian invaders marched south over the Fertile Crescent, these northern regions would be the first to suffer the darkness and contempt of being conquered. In the New Testament, darkness becomes a recurring image of us; a people steeped in disobeying and ignoring God in the world he created. We all deserve eternal darkness and contempt. But in the opening to our passage, God announces that a grand reversal of grace (undeserved divine favor) is coming; darkness will become light and contempt will become glory.
And on the very first Christmas, when the Child was born, the grand reversal that God promised through Isaiah 700 years earlier, came true! The Gospel of John, in the New Testament, tells us that when the Child was born, the true light, which gives light to everyone, was coming into the world. Most did not receive the light, but to those who do receive Him and rest in Him alone for forgiveness of sins, he gives them the right to be called children of God, now and forever. We who walked in darkness have seen a great light! And do you know where the light of the world launched his world-wide public ministry? Galilee! The place of conquered contempt has become the place of glory. Let me ask you a personal question: what's the worst thing that you've ever done? Here is why you can rejoice no matter your sins and circumstances. The child shines the light of grace in the very place of your darkest sins and most embarrassing weaknesses. In a grand reversal of grace, the Child turns your darkest places into ground zero for his light. Rejoice!
Honest question: do you really believe that you're in darkness? In four days, Andrea and I will be married for fourteen years. I can still remember that when I began shopping for engagement rings for Andrea, I learned that jewelers always place engagement rings against a very dark backdrop. Diamonds dazzle against a dark backdrop. In the same way, the light of Jesus will only dazzle us with joy if we truly believe that we are in darkness. If we believe that all Jesus really offers is a hand up in our own self-improvement projects, his light simply won't amaze us. Before we get to joy we have to be honest about darkness. Do you really believe that you're in darkness and that your only hope in life and in death isn't you, but the Child? If so, then you're ready for…
THE JOY
You have multiplied the nation; you have increased its joy; they rejoice before you as with joy at the harvest, as they are glad when they divide the spoil. When the Child shines the light of grace into our darkest deeds and most embarrassing weaknesses, we experience inexpressible joy. Isaiah says it's joy like at the harvest after a long season of waiting or the joy at the end of a victorious battle. One pastor says when the Child shines light in our darkness, the joy is like a locker room after the super bowl is won and the players are wearing goggles because champagne is spraying everywhere. It's the joy of victory.
It's the joy of victory, but we don't do any of the fighting. Isaiah 9:4-5 – For the yoke of his burden, and the staff for his shoulder, the rod of his oppressor, you have broken as on the day of Midian. 5 For every boot of the tramping warrior in battle tumult and every garment rolled in blood will be burned as fuel for the fire. The reference to Midian tells us that Isaiah has the story of Gideon in mind. Back in the book of Judges, Gideon took 32,000 soldiers with him to fight the Midianites. The Lord said that Gideon had too many men with him, lest Israel believe that they won the victory in their own strength. So, the Lord stripped Gideon down to 300 men. When the 300 conquered Midian, Israel's joy was multiplied because they knew it was the Lord who was fighting for them.
In a similar way, we rejoice because our darkness has been defeated and we don't do any of the fighting. The image of rejoicing in a victory we didn't win reminds me of my old neighbor Stich. Stich is a retired union electrician who has lived in East Falls his entire life. Stich loves the Eagles. In 2018, Soren, Stich, and I, along with a group of his friends, watched in disbelief as the Eagles won Super Bowl 52. Stich waited his entire life for that victory and when it came this tough as nails man wept with joy. Now let me ask you, what did Stich do to help the Eagles to victory? Nothing! All he did was celebrate. In the same way, we rejoice because our darkness has been defeated and the Child did all the fighting. How? 2,000 years ago, the eternal Son of God took on flesh and was born as a Child in the humility of a cattle's stall. He was tempted in every way we are, yet without sin. He went to the cross not just to fight for us, but to die in order to break the yoke of our sin, to conquer our enemy, death, and shine light in our darkness forever. We rejoice because we're not striving any more. The Child has won the victory over our darkness. As Ray Ortlund says, "We step onto the battlefield after the victory is won, and all we do is celebrate." Rejoice! The Child shines our darkness. We've seen the darkness and the joy, let's look lastly at the child.
THE CHILD
For to us a child is born – God's is so superior to our sins and the evil of this world, that his answer to everything that terrorizes us, especially the darkness of our own hearts, is a child. "To us a son is given, and the government shall be upon his shoulder," The whole Bible looks forward to a Child. Eve was promised a Child to crush the head of the serpent. David was promised a Child who would sit on his throne and rule forever. The Child who shines in our darkness, the baby in the manger, is none other than the Son of Eve, the Son of David, and the Son of God! and his name shall be called Wonderful Counselor, Mighty God, Everlasting Father, Prince of Peace. I love how one scholar explains our King's names: "As the Wonderful Counselor, he has the best ideas and strategies. Let's follow him. As the Mighty God, he defeats his enemies easily. Let's hide behind him. As the Everlasting Father, he loves us endlessly. Let's enjoy him. As the Prince of Peace, he reconciles us while we are still his enemies. Let's welcome his dominion."
Now my favorite part! Isaiah 9:7 – Of the increase of his government and of peace there will be no end, on the throne of David and over his kingdom, to establish it and to uphold it with justice and with righteousness from this time forth and forevermore. The zeal of the LORD of hosts will do this. Jesus is going to return one day. His kingdom of grace for the undeserving will expand and expand forever. Every inkling of fear, every nagging vestige unhappiness, every besetting sin, every annoying weakness, and every disturbing injustice will be gone. The Child will be King forever and our joy in Him will never stop expanding.
This brings me to one last question: is Jesus shining in your darkness? Without Jesus there will only be darkness for us, forever. But to all who receive Jesus the light, he gives the joy of becoming children of God. Embrace Jesus with the empty hands of faith tonight and cross from darkness into everlasting light. On the front of your connect card is a prayer that can help give you language for receiving Jesus the light by faith.
CONCLUSION
Let's get back to It's a Wonderful Life. The way that George's guardian angel convinces him not to take his own life is by giving George a cinematic vision of how empty and sad Bedford Falls and the lives of those who live there would be if George had never been born. The brother he saved from drowning would be lost. His beloved children wouldn't exist. It powerfully returns George's joy and will to live. Let's try it ourselves. Imagine if Jesus had never been born. Darkness would be the end of our story, the yoke of slavery to sin would remain forever, contempt would be our identity, and death would get the last word over us. But to us a child is born! The light has overcome our darkness. The yoke of slavery to sin has been broken. Even death has been swallowed up in his death and resurrection. And that's why we have uncommon joy in all trials and seasons! Rejoice! The child shines in our darkness.