Jesus is the only hope for the guilty.
Given on May 14, 2023 by Matt Cohen at Citylight Manayunk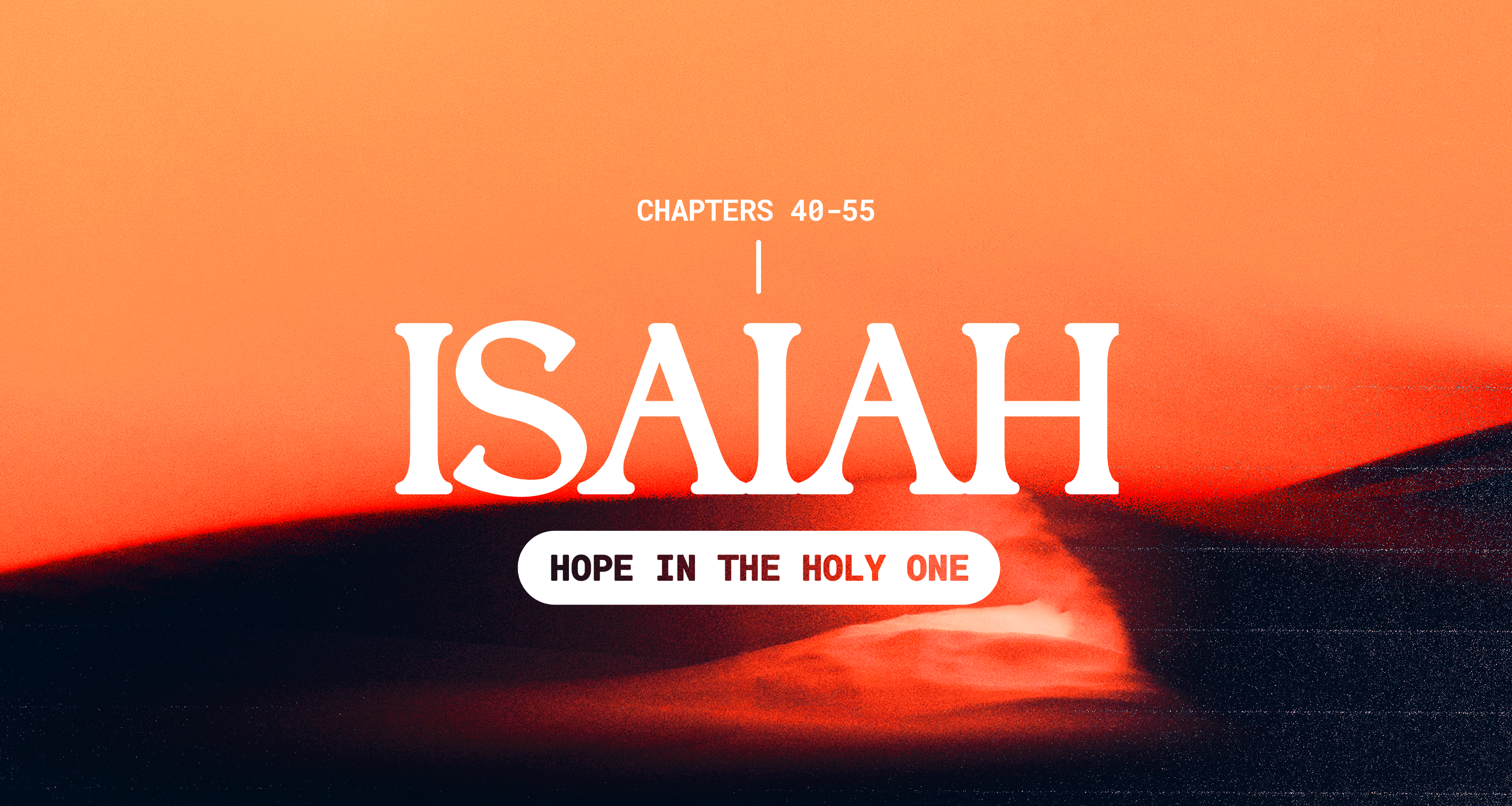 Series: Isaiah: Hope in the Holy One
Why is Jesus the only hope for the guilty? Our passage provides three reasons:
1. Jesus suffered for the guilty (53:1-3)
2. Jesus died for the guilty (53:4-9)
3. Jesus rose for the guilty (52:13-15; 53:10-12).
Resources:
Ray Ortlund -idea for the Pete Rose illustration.
See Gospel-Centered Life, session 2 – https://static1.squarespace.com/static/5172edf9e4b0152c18fe6692/t/5ae8ba0f6d2a73187a2b8d59/1525201424869/2+-+Pretending+and+Performing+-+Participant%27s+Guide.pdf
Podcast: Play in new window | Download
Sermon Transcript
I want to talk to you this morning about guilt; about guilt. Our son Soren is becoming a baseball history and stat encyclopedia, so I find myself learning about baseball these days. One baseball legend that Soren often asks my opinion on is Pete Rose, who played in the MLB from 1963-1986. Pete Rose is the all-time leader in hits (4,256), a record that only three players have come within 1,000 hits of breaking. Sadly, in 1989, when he was a manager, Pete Rose received a lifetime ban from baseball for betting on baseball. In 2002, after over a decade of denying the allegations, the all-time hit leader finally admitted to betting on baseball. In an interview shortly after his admission, Rose shared his feelings on both his gambling and his denial. "People have to understand I wish this would have never happened," he said. "But I can't change it, it happened. And sitting here in my position, you're just looking for a second chance." Just looking for a second chance. Who of us can't relate to that? Ray Ortlund says it well, "We're all trapped in consequences we didn't intend but we did set in motion. Every one of us looks at something in the past and agonizes, 'If only I could relive that moment! If only I could trade in my record for a better one!' But how can we? It's too late." We are all guilty and, deep down, we know it. That's why I want to talk to you about guilt.
I want to talk to you about guilt because guilt is basically unbearable, so we all come up with strategies for coping with guilt, and most strategies fit into one of two categories: pretending and performing. Depending on our personality, some of us cope with guilt by pretending and others by performing. Performing isn't making every effort to obey God's commands by God's grace and for God's glory. That's Christianity. Performing is a way to cope with guilt by minimizing God's holiness to a standard that we can measure up to ourselves so that we don't actually have to entrust our guilt to Jesus. Others of us pretend, and this is probably more common among us. Pretending is a way to cope with guilt by minimizing the seriousness of our sin so that we don't feel guilty, or even believe that we are guilty in the first place. We'll return to pretending and performing in a few minutes, but there is one reason why pretending and performing can never bring lasting hope for guilty people: we really are guilty. Listen to the way our passage assesses our guilt: "All we like sheep have gone astray; we have turned – every one – to his own way…" (Isaiah 53:6). Pretending and performing don't work because who of us wants to claim that we haven't disobeyed and ignored God in his world?
I want to talk to you about the one hope for guilty people because that is what Isaiah 53 is all about. Hope for guilty people isn't found in pretending or performing, it's found in a person. Isaiah 52:13 calls that person the "Servant," and that Servant is undeniably the Lord Jesus Christ. And that brings us to the big idea of our passage this morning: Jesus is the only hope for the guilty. Jesus is the only hope for the guilty. I love the way that the Heidelberg Catechism 1563 captures the heart of Isaiah 53 in one question and answer. Q. What is your only comfort in life and in death? A. That I am not my own, but belong—body and soul, in life and in death—to my faithful Savior, Jesus Christ. He has fully paid for all my sins with his precious blood, and has set me free from the tyranny of the devil. Why is Jesus the only hope for the guilty? Our passage provides three reasons: 1. Jesus suffered for the guilty (53:1-3) 2. Jesus died for the guilty (53:4-9) 3. Jesus rose for the guilty (52:13-15; 53:10-12).
JESUS SUFFERED FOR THE GUILTY (53:1-3)
If you're somewhat new to Christianity or studying the Bible, Isaiah 53 was written some seven hundred years before Jesus of Nazareth, who we call Lord and Christ, was born. And yet, nearly every sentence in Isaiah 53 is fulfilled in the suffering, death, and resurrection of Jesus. If you're considering the Christian faith, few passages are more faith giving than this one. Let's begin with his suffering for the guilty. Isaiah 53:1-3 – Who has believed what he has heard from us? And to whom has the arm of the LORD been revealed? For he grew up before him like a young plant, and like a root out of dry ground; he had no form or majesty that we should look at him, and no beauty that we should desire him. 3 He was despised and rejected by men, a man of sorrows and acquainted with grief; and as one from whom men hide their faces he was despised, and we esteemed him not.
Jesus suffered for the guilty. In the New Testament Gospel of John, we read a simple, yet stark summary of His suffering. John 1:9-11: The true light, which gives light to everyone, was coming into the world. 10 He was in the world, and the world was made through him, yet the world did not know him. 11 He came to his own, and his own people did not receive him. Before Jesus died for us, he suffered for us. Perhaps the ugliest form of suffering he endured before his death was rejection. Have you ever been rejected? Jesus' Jewish brethren rejected him, the Roman rulers despised him, his own closest friends deserted him, and his family thought he was mad – he truly was a man of sorrows and acquainted with much grief. He suffered for you. And the reason why I want you to see that Jesus was rejected for you, tempted for you, and suffered for you is because that means he can sympathize with you. Sometimes when we feel guilty, we keep our distance. Hebrews 4:15-16 – For we do not have a high priest who is unable to sympathize with our weaknesses, but one who in every respect has been tempted as we are, yet without sin. 16 Let us then with confidence draw near to the throne of grace, that we may receive mercy and find grace to help in time of need. Since Jesus suffered for you, you can draw near when you feel guilty and find help in your time of need. Illustration: a child running to their father at the end of a long day. Jesus is the only hope for the guilty because he suffered for you. But suffering isn't the extent of what he has done for us, the guilty…
JESUS DIED FOR THE GUILTY (53:4-9)
Jesus is the only hope for the guilty because he not only suffered for us, but then he died in our place, for our sins, as our substitute. A substitute stands in the place of the person who belongs – like a substitute teacher. Jesus died on the cross in our place, bearing the sin that belongs to us. And He could do that because he had no sin. Isaiah 53:7 puts it this way, "He was oppressed, and he was afflicted, yet he opened not his mouth; like a lamb that is led to the slaughter, and like a sheep that before its shearers is silent, so he opened not his mouth." He can die for our sins because he committed no sins. And now we come to perhaps the most wonderful verses in the Bible. Isaiah 53:4-6 – Surely he has borne our griefs and carried our sorrows; yet we esteemed him stricken, smitten by God, and afflicted. But he was pierced for our transgressions; he was crushed for our iniquities; upon him was the chastisement that brought us peace, and with his wounds we are healed. 6 All we like sheep have gone astray; we have turned—every one—to his own way; and the LORD has laid on him the iniquity of us all. Hundreds of years before crucifixion was invented, Isaiah prophesied that the Lord Jesus Christ would be pierced through in our place for our transgressions. Theologians call what the Lord Jesus did on the cross penal substitutionary atonement. Theologian Tom Schreiner describes penal substitutionary atonement this way, "All people are in need of a substitute since all are guilty of sinning against the holy God. All sin deserves punishment because all sin is personal rebellion against God himself…For that, Jesus Christ came and died in the place of his people (substitution), taking upon himself the full punishment that they deserved (penal)." Jesus did not just die for sinners, rather, as the great church father Athanasius once said, in his death "Christ became what we are, that we might become what He is."
The promise of a sinless Substitute dying for the guilty was not original to Isaiah. The Lord actually instituted a special day, an annual festival in Israel's calendar called the Day of Atonement (Yom Kippur) that foreshadowed Christ who in his death for our sins became what we are, that we might become what he is. The Day of Atonement is described in Leviticus 16 in the Old Testament. I want you to imagine it for a moment. On this day, the high priest would first offer a sacrificial bull for his own sins. The bull would become what he was – his sin. Then the high priest would take two goats and perform a hand-laying ceremony. The priest would lay his hands on the goats, confess Israel's sins, kill onewhat, but let the other go free. The one goat became what they were – their sins – and the other bore their sins away into the wilderness. Friends – when the Lord Jesus Christ died for our sins, he became our scapegoat who removed our sins and the wrath of God from us forever. He is the perfect high priest, the final sacrifice, and the only hope for the guilty.
I wonder if you're beginning to see how much greater hope Jesus is for the guilty than pretending or performing. Defensiveness is the tell-tale sign of theof for the pretender. We can't bear guilt, so we minimize our sin and defend our righteousness. The tell-tale sign that we are performing is that deep down we don't really like God very much because who really loves a person that they have to perform for? The person who is forgiven much loves much, the person who performs much loves little. Pretending says to our guilt, "you're not so bad. Take it easy on yourself." Performing says to our guilt, "God isn't that holy, just try a little harder and you won't need anyone but yourself." But Jesus' death for your sins speaks a better word to both pretenders and performers: "God is that holy, you are that sinful, but God justifies the ungodly through his sin-bearing Son. Come home!" But friends, there is no hope for guilty people if Jesus remained in the grave. That brings us to the final reason why Jesus is the only hope for the guilty…
JESUS ROSE FOR OUR SINS (52:13-15; 53:10-12)
Isaiah 53:10-12 – Yet it was the will of the LORD to crush him; he has put him to grief; when his soul makes an offering for guilt, he shall see his offspring; he shall prolong his days; the will of the LORD shall prosper in his hands. Out of the anguish of his soul he shall see and be satisfied; by his knowledge shall the righteous one, my servant, make many to be accounted righteous, and he shall bear their iniquities. 12 Therefore I will divide him a portion with the many, and he shall divide the spoil with the strong, because he poured out his soul to death and was numbered with the transgressors; yet he bore the sin of many, and makes intercession for the transgressors.
Friends, the reason why Jesus is the only hope for us guilty people is because God prolonged his days, God raised him from the dead. Listen to the way the New Testament emphasizes the importance of his resurrection. Hebrews 7:23-25 – The former priests were many in number, because they were prevented by death from continuing in office, 24 but he holds his priesthood permanently, because he continues forever. 25 Consequently, he is able to save to the uttermost those who draw near to God through him, since he always lives to make intercession for them.
Growing up my grandpa was my greatest hero and my biggest encouragement. During WWII he served first in the army and then in the navy. I loved his stories. When I was sick, he was the one who nurtured me. When I was sad, he was the one who could comfort me. When I wanted to give up, he was the one who could encourage me. When one of my parents was harsh with me, he was the one who was gentle and kind. When everyone was too busy, he was the one who had time for me. He was the complete man and was there for me at all times. I loved him so much. But when he died twenty years ago, everything that he was to me was taken away. That's what death does. Death takes and relatives everything. My dear grandfather was prevented by death from continuing to take care of me, to save me. Same with the old priests. Death prevented them. Not Jesus! Explain intercession.
The Heidelberg Catechism (1563), question 60, helps bring home to my heart the Servant's success. Question: How are you right with God? Answer: Only by true faith in Jesus Christ. Even though my conscience accuses me of having grievously sinned against all God's commandments and of never having kept any of them, and even though I am still inclined toward all evil, nevertheless, without my deserving it at all, out of sheer grace, God grants and credits to me the perfect satisfaction, righteousness, and holiness of Christ, as if I had never sinned nor been a sinner, as if I had been as perfectly obedient as Christ was obedient for me. All I need to do is to accept the gift of God with a believing heart.