Nothing is greater than love.
Given on Nov 22, 2020 by Matt Cohen at Citylight Manayunk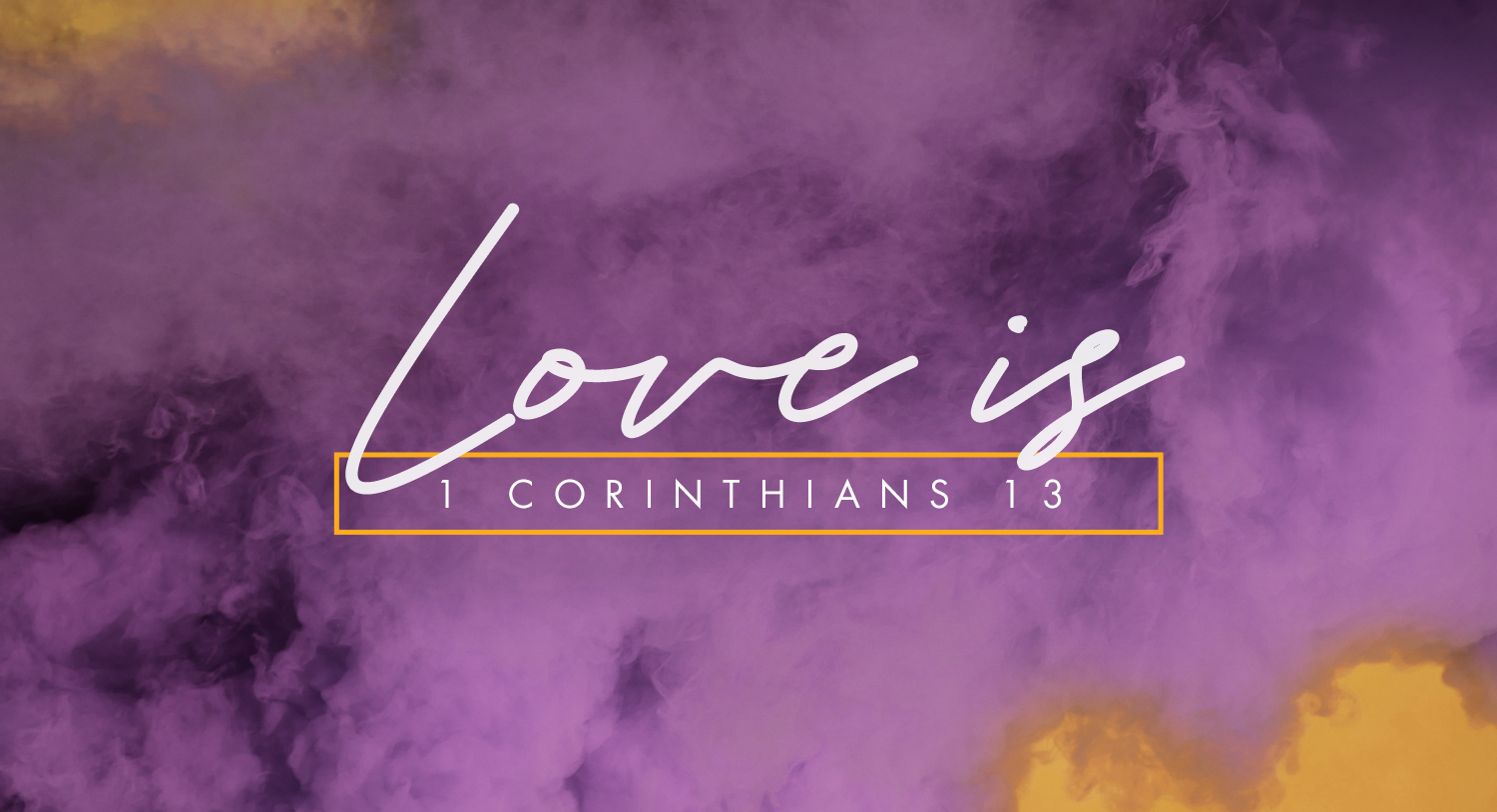 Series: Love Is
1 Corinthians 13:13: So now faith, hope, and love abide, these three; but the greatest of these is love. The final big idea of our journey into the heart of love: Nothing is greater than love.
Citylight Manayunk | November 22, 2020 from Citylight Church on Vimeo.
Resources:
1 Corinthians 13
Jonathan Edwards – Charity and It's Fruits
Phil Ryken – Loving as Jesus Loves
Ray Ortlund – The Gospel
David Garland – Baker commentary on 1 Corinthians
Thistleton – New International Greek Commentary on 1 Corinthians
Sermon Transcript
PRE-SERMON ANNOUNCEMENT
As I am sure that you've all heard, the city of Philadelphia has announced new "Safer at Home" restrictions to fight rising COVID-19 cases.
In light of these new restrictions, the Citylight pastors have made the very difficult decision to move Citylight Manayunk's Sunday services online (both Manayunk and Plymouth Meeting) for the rest of 2020. Our plan, Lord-willing, is to resume gathering in person at both Manayunk and Plymouth Meeting on Sunday, January 10. Your Citygroup leaders will be in touch with you soon about the specific plan for each Citygroup.
We have made this very difficult decision for several reasons. We want to prioritize the health of all Citylight members, attenders, and those you may be in contact with this holiday season (Proverbs 22:3; Mark 12:31). In addition, we have all suffered under so much uncertainty this year. With potentially stricter restrictions coming in Philadelphia in the weeks ahead and similar restrictions possible in counties surrounding Philadelphia, we feel that it's wisest to have a clear plan for the rest of 2020 rather than making gathering decisions on a week by week basis (Proverbs 1-2). Finally, we want to obey God by honoring the authority that God has given to state and local governing authorities to preserve life (Romans 13:1-7; 1 Peter 2:13-17).
These are difficult days for each of us, and as we face them over the next seven weeks, I want to encourage you to do two things: press in and look up. Press into the life of Citylight Manayunk. We are going to have a myriad of opportunities for you to learn, grow, connect and celebrate this Advent season. Press in! And look up. Plagues, pestilence and pandemics are nothing new for God's people. It's our turn to take our dignified place and endure well for the glory of God and we do that by looking up and fixing our eyes on Jesus who endured it all for us. Saturate yourself in Scripture, pray without ceasing, and in it all look up to Christ. Press in and look up. Let's pray and look to God's word.
INTRODUCTION
About six months ago, one of Andrea and my closest friends decided that she was going to train for her first half iron man. A half iron man is a three-stage endurance race, which consists of a 1.2-mile swim, followed by 56-mile bike, and finishes with a 13.1-mile run. It's not for the faint of heart, body, or mind. Sadly, just a couple months into our friend's intense preparation, the race was canceled due to COVID-19. Not to be deterred, she designed her own race, which consisted of swimming 1.2-miles in a friend's pond in Lancaster, followed by a bike ride from Lancaster to Conshohocken, and a run from Conshy to the Philly art museum. Andrea, the kids, and I went down to the art museum to see her complete the final part of the last leg of the race; the run. It was awesome to see our friend power through the exhaustion and finish her 70.3-mile day at the art museum with friends and family cheering her on. Yes, every leg of the race was significant, but the finish line, the end of the journey was most certainly the capstone and crown jewel of the accomplishment.
Today we come to the end of a journey of our own. Several months ago, we embarked on a journey into the heart of love. We've worked word-by-word through 1 Corinthians 13, the Bible's love chapter. The goal of our journey has been lofty: strengthen our gospel culture. Learn to love one another as Christ has loved us for the glory of God. Make the truth of the gospel visible through our loving relationships and life together. Today marks the end of our journey through 1 Corinthians 13 and in the final verse we receive the crown jewel of our journey. 1 Corinthians 13:13: So now faith, hope, and love abide, these three; but the greatest of these is love. The final big idea of our journey into the heart of love: Nothing is greater than love.
Nothing, not even faith or hope is greater than love! Faith, hope, love, but love is the greatest. Now, that's a surprising statement. Faith, hope, and love are the trinity of Christian virtues and they appear together as seeming equals all over the New Testament. Faith, according to Hebrews 11:1 is the assurance of things hoped for and the conviction of things not seen. The Westminster Shorter Catechism says that faith in Jesus Christ is receiving and resting upon on Jesus alone for salvation. That's faith. Hope in the Bible has a future tilt to it. Hope is confidence in God's future promises yet to be fulfilled. Hope is assured confidence that our future with God is incredibly bright, which empowers rejoicing even in our present trials. And love is an affection of the heart that leads to action with the hands. Love is the overflow of joy in God that leads you to gladly do good to others for Christ's sake. That's faith, hope, and love. They go together and they're all glorious!
What could Paul possibly mean when he says that the greatest of these is love? I believe that the best answer is that in heaven, faith and hope will give way to something greater, but there is nothing greater than love. Let me explain. When we're in heaven, faith will give way to sight. We won't need a conviction of things not seen in heaven because in heaven we'll see! God will dwell with us face-to-face. Similarly, we will no longer hope in the fulfillment of God's future promises because all of his promises will be fully realized and rejoiced in. We'll no longer look forward with confidence to the day when every tear will be wiped away and death will be no more because we'll actually experience that wonderful reality that we hope for now. Faith will give way to sight and hope will give way to fulfillment. But love, on the other hand, will never give way to something greater because there is nothing greater than love. There is nothing greater than the overflow of joy in God that leads us to gladly do good to others for Christ sake and there never will be. Faith will give way to sight, hope will give way to realization, but love will give way to nothing greater. There is nothing greater than love now and forever!
This all leads us to a question: what does God want us to do with the truth that there is nothing greater than love? The best kept secret when it comes to the truth revealed in 1 Corinthians 13 is that God tells us what to do with the truth in the first two words in 1 Corinthians 14:1: Pursue Love… That brings us to our one point this morning…
PURSUE LOVE
Since there is nothing greater than love, Citylight, pursue love! Cultivate and give your life to love. Let's think back on 1 Corinthians 13 and our journey into love. We began by learning that love is what we truly need. We can have great knowledge and make great sacrifices on behalf of others, but if we don't have love we sound like nothing, we are nothing, and we gain nothing. Love is what Citylight Church needs. We learned what love does. Love is long-tempered and slow to become angry with difficult circumstances and fallen people. Love is kind in its warmth and generosity. Love rejoices with the truth. We learned what love does not do. Love does not feel pain at someone else's prosperity. Love does not draw attention to itself at the expense of drawing attention to God and others. Love does not look out for number one. Love is not irritable, and love keeps no record of wrongs. Love does not rejoice at wrongdoing. We learned what love always does; love always bears every cost, believes every promise of God, hopes in God's future grace, so that love always endures. Finally, we've learned that love never ends, even in heaven because nothing is greater than love! And as we reach the finish line of our journey God tells us: Go and pursue love! Give your life to cultivating love in your heart and showing it with your hands. Stoke the flames of joy in God that lead to gladly meeting the needs of others because they're truly dear to you. Pursue love!
How do we pursue love? The Bible provides us with at least two ways. The first is: pursue love by sowing and starving. In his letter to the Galatians, Paul tells us that love is a fruit of the Holy Spirit and in Galatians 6:8, Paul shows us how to walk in step with the Spirit and pursue love: For the one who sows to his own flesh will from the flesh reap corruption, but the one who sows to the Spirit will from the Spirit reap eternal life. The first way to pursue love is to sow and starve; to sow into love and to starve every reflex to hate. We must sow to love. C.S. Lewis puts it this way: "The rule for all of us is perfectly simple. Do not waste time bothering whether you 'love' your neighbor; act as if you did. As soon as we do this, we find one of the great secrets. When you are behaving as if you loved someone, you will presently come to love him." We sow to love by acting loving. And this sowing begins in the little decisions. Pursue love by obeying every little impulse you feel to do good one someone's behalf. When you have the impulse to be generous, be generous. When you have the impulse to speak an encouraging word, speak it. When you have the impulse to spotlight someone else, to extend comfort, to overlook an offense, to forgive a wrong, to seek reconciliation, or to meet a need, do it! Act in accord with love and watch as the affections of love follow. In this particular season, I believe one of the very best ways to sow into love is by obeying every impulse to press into our life together as a church. Press into your Citygroup. Press into our Advent season beginning Sunday December 6 and everything that will come with it. Sow into love by obeying every impulse of love, especially the impulse to press into the church.
To pursue love, sow to love and starve hate. Just as affections of love often follow actions of love, affections of hate often follow actions of hate. If you use your words to be critical of someone, you'll notice a critical spirit toward the person grow at compound interest. As C.S. Lewis says, "the Nazi's, perhaps, at first ill-treated the Jews because they hated them: afterwards they hated them much more because they had ill-treated them." Pursue love by running from and starving out every impulse to hate; every impulse to feel pain over someone else's prosperity, every impulse toward thinking too much of yourself, every impulse to act rudely, every impulse to insist on your own way, every impulse to be selfishly angry, every impulse to keep record of wrongs done in the past, and every impulse to give up. In this particular season, pursue love especially by starving every impulse of disunity toward your brothers and sisters in Christ in our church. We are in a season of unparalleled temptation to bring the disunity of our country into the church. In our country, people are disassociating with one another over mask-wearing, election legitimacy, election outcome, and political allegiance. And the temptation has never been to mimic the world in its failure to love. Citylight starve every impulse to disconnect from one another when the gospel binds us! Pursue love by sowing love and starving hate, by acting on every impulse to love and running from every impulse to hate. Sowing and starving is one important way to pursue love every day but sowing and starving are not enough because when you love with your hands, hoping that your heart will follow on its own, you'll often find that your heart is a terrible follower.
The heart will not follow on its own. Your heart must be led by the gospel. That brings me to the second and ultimate way that we pursue love: pursue love by seeing and savoring the love of Christ! I want to show you the never-ending love of Jesus in perhaps the best way I know how. Let's return one last time to the beginning of 1 Corinthians 13, and as I read I am going to change just one word:
1 Corinthians 13: If I speak in the tongues of men and of angels, but have not Christ, I am a noisy gong or a clanging cymbal. 2 And if I have prophetic powers, and understand all mysteries and all knowledge, and if I have all faith, so as to remove mountains, but have not Christ, I am nothing. 3 If I give away all I have, and if I deliver up my body to be burned, but have not Christ, I gain nothing. 1 John 4:8 tells us that God is love and Jesus is the image of the invisible God. God shows his love for us by sending his Son to die for us. You can have everything, but if you don't have Christ who is love, you gain nothing. Christ is what you truly need and he says, come to me all who are weary and heavy laden and I'll give you rest. His posture is not a pointed finger, but open arms. Christ is love. You need him. Come to him. He won't cast you out.
4 Christ is patient and kind; Christ is long-tempered in bearing with our sins and he shows the ultimate generosity toward us in giving his life as a ransom to redeem us forever.
Christ does not envy. Christ does not feel pain over our prosperity. Rather Christ endured the ultimate pain of the cross for the sake of our eternal prosperity.
Christ does not boast, is not arrogant or rude. Christ is not full of pride. He does not think of himself more highly than he ought. Rather, Christ considered our interests above his own by taking on flesh, being found in human form, and humbling himself by becoming obedient to the point of death on a cross for us.
Christ does not insist on [his] own way; Christ did not look out for number one. By this we know love, that he laid down his life for us.
Christ is not irritable. Christ was never angry over a personal slight. When we reviled him with our sins, he did not revile us in return. He entrusted himself to the Father and kept loving us to the point of dying in our place for our angry sins.
Christ is not resentful; Christ keeps no accounting records of our wrongs. Rather, he died to pay our debt in full. Our sins will never be counted to us because they were all counted to Christ and in Him we are counted righteous.
Christ does not rejoice at wrongdoing, but rejoices with the truth. Christ never condoned wrongdoing, but he was condemned for our wrongdoing so that we can be forgiven and free.
Christ bears all things, believes all things, hopes all things, endures all things. There is no cost too high, no obstacle too great, and no time to long for the love of Christ and nothing in the present or the future will be able to separate us from the love of God in Jesus Christ!
Christ never ends. As for prophecies, they will pass away; as for tongues, they will cease; as for knowledge, it will pass away. 9 For we know in part and we prophesy in part, 10 but when the perfect comes, the partial will pass away. 11 When I was a child, I spoke like a child, I thought like a child, I reasoned like a child. When I became a man, I gave up childish ways. 12 For now we see in a mirror dimly, but then face to face. Now I know in part; then I shall know fully, even as I have been fully known. Christ will never end, even in heaven, therefore, love will always last!
So now faith, hope, and Christ abide, these three; but the greatest of these is Christ. Pursue Christ. Christ is love. Christ is greater than all and his love is more powerful than death. Receive, rest in, see and savor Jesus Christ. Nothing is greater than Christ.