The Church Multiplies
Given on Feb 2, 2020 by Matt Cohen at Citylight Manayunk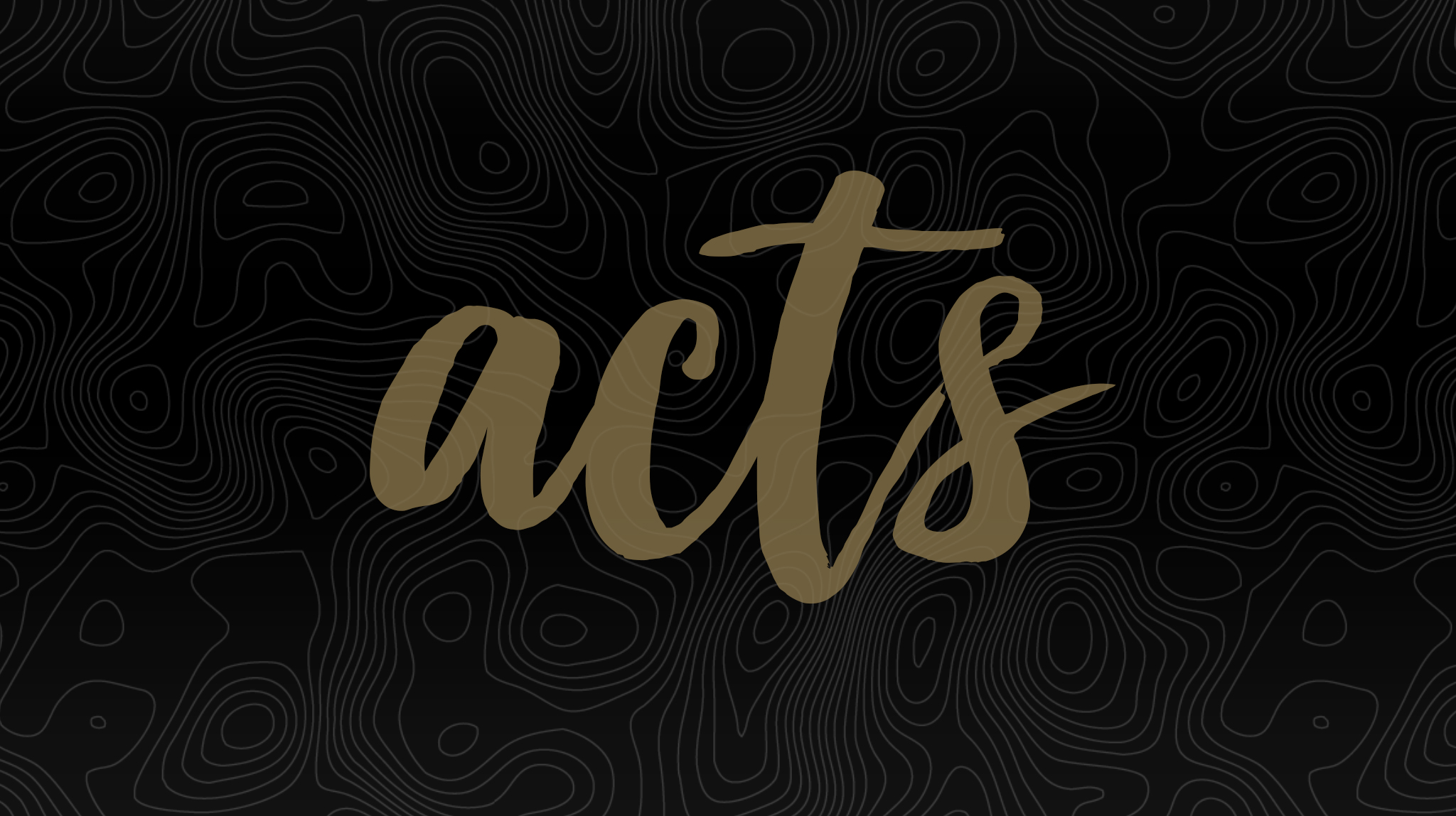 Series: Acts
How can we eagerly partner with the Lord as he multiplies his church? Our passage provides us with three ways: (1) Be bold, (2) Be joined, and (3) Be fearful and comforted
Resources:
Acts 9:19-31
Commentaries by Merida, Fernando, and Peterson
Ajay Thomas' sermon (Seven Mile Road) from Acts 8
Podcast: Play in new window | Download
Sermon Transcript
INTRODUCTION
Simple phrases can change your life. "I do." "I'm pregnant." "You've been accepted." "You're hired." Simple phrases can change everything and our passage from Acts ends one with such simple phrase in verse 31: it multiplied. It multiplied. Throughout Acts, Luke provides brief summaries that reveal the main point of the material we've just covered and Acts 9:31 is one such summary: So the church throughout all Judea and Galilee and Samaria had peace and was being built up. And walking in the fear of the Lord and the comfort of the Holy Spirit, it multiplied. That brings us to the big idea of our passage this morning: the church multiplies. The reason I say that this simple phrase, rightly understood, can change your life is because multiplication is a concept that appears in the very first chapter of the Bible and simply won't go away. That chapter, Genesis 1, records God's creation of everything, and ends with His creation of the first humans. Speaking of humans, it says that we were created in the image of God, to reflect God's character. Upon creating the first humans, God issues the first commandment to them: "Be fruitful and multiply and fill the earth…" (Genesis 1:28). There's that word: Multiply. In other words, "as you are my image, make more image of me, until the earth is filled with it." The commission of humanity, from the beginning, is to multiply and so fill the earth with the image of God for the glory of God. Multiplication is at the heart of what God is doing in the world from the beginning.
The first way the first two humans were to obey this command was to reproduce, have children, thereby creating more human life, more image of God. Before they do that however, the first humans turned from God, rejecting His authority. So the first humans do still reproduce and in so doing make more image of God, but as humanity multiplies, so does sin. Sin would not have the final word though. God was still committed to filling the earth with His image for His glory, so much that He eventually sent His own Son into the world, Jesus Christ, who is called "the image of the invisible God" (Col 1:15). He is the ultimate image of God, and in becoming human He became what the first human was supposed to be: The perfect reflection of God on earth. Jesus, the image of God, died for our sins and rose again to bring us back to God. Now, therefore, God's original purpose of filling the earth with His image for His glory is fulfilled not simply by people having kids, though that's still a necessary part of it; it's fulfilled by people believing in Jesus, the true image of God, and in so doing, being transformed into Jesus' image.
All that is background to help us understand the significance of the seemingly simple phrase: it multiplied. The church is the community of the disciples of the Lord, being remade into Jesus' image, and because it is, the way that God is now filling the earth with his image for his glory is by multiplying his church. His purpose to fill the earth with His image for His glory will be accomplished now as the number of churches multiplies. The big thing God is up to through the church, then, is the multiplication of His image to fill the earth with His glory. And now that we know this, it changes everything. Now, every time you welcome new members into the church, every time you multiply your discipleship group, every time you multiply your Citygroup, every time you say a hard gospel-goodbye 40-50 close friends so that they can start a new Citylight congregation, you're actually participating with God in the main thing that God is up to in the church; multiplying his church to fill the earth with his glorious image! "It multiplied" chanes everything. And as we grasp the privilege of multiplication, we begin to ask the question "how?" How can we eagerly partner with the Lord as he multiplies his church? Our passage provides us with three ways: (1) Be bold, (2) Be joined, and (3) Be fearful and comforted
BE BOLD
Last week, we learned about the conversion and commissioning of one of Jesus' greatest enemies, a man named Saul whom you may know as the Apostle Paul. Acts 9:20 and 28 record Saul's subsequent boldness, which the Lord used for the church's multiplication: And immediately he proclaimed Jesus in the synagogues, saying, "He is the Son of God." After Saul preaches in Damascus, he suffers greatly, but that doesn't deter him. Acts 9:28-29: So he went in and out among them at Jerusalem, preaching boldly in the name of the Lord. And he spoke and disputed against the Hellenists. But they were seeking to kill him. Saul's bold proclamation is what the Lord used for the church's multiplication. Now, it's important to notice what exactly Saul is bold about: the name of Jesus! Four different times our passage records what Saul proclaimed boldly and every time it's Jesus. Saul isn't bold about his preferences, he isn't bold about his rights, and he isn't bold about his views on Jerusalem's politics. Saul actually lays much of that down for the sake of being bold about Jesus. Saul's message isn't himself, rather, his message is: Jesus is the Son of God. The term "Son of God" suggests the same thing that is meant by both 'Lord' and 'Messiah' in Peter's sermons earlier in Acts. As God the Son, Jesus is the Lord on whose name we must call for salvation on the day of wrath and the Messiah through whom God will finally restore all things in the New Heaven and New Earth (Peterson). In other words, Saul boldly proclaims that the eternal God took on flesh in Jesus, who lived, died, and rose for our sins, he is the exalted Lord and will come again to judge the world and rescue all who hope in Him alone. Saul's boldness leads to the church's multiplication.
Let's begin to take this personally. Saul boldly proclaimed Jesus as the Son of God in the synagogue. Where will you boldly proclaim Jesus? At Citylight, we often say that at the least, God is inviting you to boldly proclaim Jesus to "your three;" three non-Christian friends who live in the Philadelphia area that you seek to share the gospel and your life with. Jesus has invited all of us to boldly pray for our three, boldly love our three, boldly introduce our three to our church family, and boldly speak the good news to them. But we need not be limited to our three. Where will you boldly proclaim Jesus? Now, it's important to own the fact that if you're bold about Jesus, you will suffer for Jesus. Earlier in Acts 9, Jesus promised that Saul would suffer for Jesus' name and in our passage, we see that promise come to fruition as Saul is repeatedly forced to run for his life. Saul is no coward because he isn't running from gospel-persecution simply for the sake of personal comfort. Rather, Saul is wise because he runs from gospel-persecution for the sake of greater gospel-proclamation. But suffering follows Saul and Jesus says in John 15 that if we are bold, it will follow us as well. So, how do we become bold in proclamation for the sake of church multiplication, knowing that boldness brings suffering? Simply, ask for it. Ask for it! Saul wasn't simply bold by nature. Rather, throughout his letters, Paul's most common personal prayer request was that the churches would pray for him to be bold because apparently boldness didn't come naturally for him. And it wasn't just Saul. In Acts 4:29, boldness is what the entire church prayed for: And now, Lord, look upon their threats and grant to your servants to continue to speak your word with boldness. If you want to be bold for Jesus, then you need to be strengthened by Jesus. Like a branch only bears fruit when connected to vine, so we will only be fruitfully bold if we remain close and abide in Jesus. So, replace the daily fear of suffering with the daily prayer for strength to speak Jesus boldly. Make the prayer of boldness part of your morning routine. And when others ask you how they can pray for you, follow Saul's lead and make one of your requests be for specific boldness to proclaim Jesus in a specific place or to a specific person. Ask Jesus to make you bold. Boldness isn't worked up; it's prayed down and then walked out. The first way that we join the Lord in the multiplication of his church is by speaking Jesus through prayer-fueled boldness. The second way is to…
BE JOINED
After Saul proclaims Jesus boldly in the synagogues of Damascus, the suffering roles in and Saul roles out, eventually making his way to Jerusalem. Acts 9:25 And when he had come to Jerusalem, he attempted to join the disciples. The word "join" used here is the same one that Jesus uses to describe the union between a husband and a wife. What's amazing to me is that Saul, who saw the risen Lord Jesus Christ at his conversion and was commissioned for ministry directly by Jesus, did not feel free to simply show up in Jerusalem and do his own thing. Saul knew that what God is about in this world is filling the world with his glorious image through multiplying churches. Therefore, Saul doesn't go it alone or feel free to simply do his own thing for Jesus. Saul seeks to join himself to the community of believers around him, the church in Jerusalem. Friends, if Saul needed to join a local church, to hold fast to it like a husband with a wife, then so do each of us. Now, out of understandable fear, the church in Jerusalem rejected Saul, thinking that he still wanted to persecute them. You can imagine Saul's despair, loneliness, and disappointment as his new brothers and sisters reject him. Enter a man named Barnabas, a more seasoned disciple of Jesus than Saul, whose very name means "son of encouragement." Acts 9:27: But Barnabas took him and brought him to the apostles and declared to them how on the road he had seen the Lord, who spoke to him, and how at Damascus he had preached boldly in the name of Jesus. How does the son of encouragement give courage to Saul for the sake of the church multiplication? Two ways: He takes responsibility for Saul ("took him and brought him") and he encourages Saul by spreading positive gossip about him.
Again, let's begin to take this personally. Two questions. First: who will you take spiritual responsibility for? Who can you begin to be a Barnabas for? Like Barnabas, we live risky lives of love as we orient our lives toward other Christians, doing intentional spiritual good to them so that the church can multiply to the glory of God. Another word often used for taking spiritual responsibility for someone is "discipling." Discipling is simply helping someone follow Jesus. You don't need to know a lot of things to disciple someone. You need just these few things: 1. Motivation (love for God's glory and their good). 2. A clear aim (someone who increasingly reflects Jesus' image). 3. A vision for modeling the Christian life to them and learning Christian Scripture with them. If you'd like a little more guidance, please pick up one of the discipleship groups cards at the kiosk by the coffee. Who will you take spiritual responsibility for? Second question: how can you spread positive gossip for the encouragement of others? For the church's multiplication, God uses not only people willing to speak boldly outside the church, but people willing to speak words of encouragement within the church, spreading positive gossip about others in the church. Barnabas spots Jesus' work in Saul's life and points it out to others, in this case when Saul is around. Have you ever experienced someone spreading positive gossip about God's work in you or through you in front of you or you hear about it? If you have, you know how outrageously encouraging that it is. No wonder our passage says that Saul continued to proclaim the gospel boldly in the face of opposition. Opposition won't stop you when your brothers and sisters encourage you. Jesus uses encouraged people to multiply his church. How can you begin spreading positive gossip for the encouragement of others and the multiplication of the church? Be joined for the church's multiplication. Third and finally…
BE FEARFUL AND COMFORTED
The church multiplies as her members walk in the fear of the Lord and the comfort of the Holy Spirit. Acts 9:31: So the church throughout all Judea and Galilee and Samaria had peace and was being built up. And walking in the fear of the Lord and the comfort of the Holy Spirit, it multiplied. Why is walking in the fear of the Lord and the comfort of the Holy Spirit so closely tied to the church multiplying? Well, up this point in Acts, church multiplication has been always been mingled with opposition from people. And opposition has the potential to bring two things that kills church multiplication: fear of people and discouragement. The church multiplied because they walked in the fear of the Lord and the encouragement of the Holy Spirit. Fear of the Lord, in Acts, refers both to awe-filled devotion to God and fear of displeasing God. The church had chaos on the outside, but peace on the inside because they were more concerned with pleasing God than people; they were more in awe of God's glory than man's approval. Fear of the Lord isn't something that we can work up; the gospel grows it. As we become more aware of the gap between God's holiness and our sinfulness, we become ever more amazed at all that Jesus has done through his life, death, and resurrection to redeem us and bring us back to God. And as we are amazed, we fear the Lord. God's grace leads us to become more concerned with God's pleasure than man's approval and the church multiplies.
Similarly, as we walk in the Holy Spirit's comfort, rather than discouragement, the church multiplies. The Holy Spirit comforts us by pointing us to the Lord Jesus himself. The ultimate comfort that keeps us boldly laboring for the church's multiplication despite all suffering comes from Christ himself who suffered in our place on the cross to redeem us from the curse of eternal suffering. Listen to how Saul himself describes how Christ is our ultimate encouragement as we suffer for his name. 2 Corinthians 12:7-10: So to keep me from becoming conceited because of the surpassing greatness of the revelations, a thorn was given me in the flesh, a messenger of Satan to harass me, to keep me from becoming conceited. Three times I pleaded with the Lord about this, that it should leave me. But he said to me, "My grace is sufficient for you, for my power is made perfect in weakness." Therefore, I will boast all the more gladly of my weaknesses so that the power of Christ may rest upon me. For the sake of Christ, then, I am content with weaknesses, insults, hardships, persecutions, and calamities. For when I am weak, then I am strong. It seems that at first Paul saw his suffering, his thorn, in a binary fashion: I can either get rid of this suffering and be more useful and powerful and bold for Jesus, or I will keep the thorn and be less useful, powerful, and bold for Jesus. But Jesus revealed a third way to Paul all together and it's called Christianity: keep the thorn and the suffering and let it lead you to more intimacy with, more life in, and more comfort from Jesus, and the result will be such boldness and encouragement that the church will multiply. Run into the arms of the one whose arms were stretched out for you on the cross and find the comfort that his power is made perfect in your weakness. And watch as the church multiplies and God is glorified.