Worship the Good Shepherd
Given on Apr 24, 2022 by Matt Cohen at Citylight Manayunk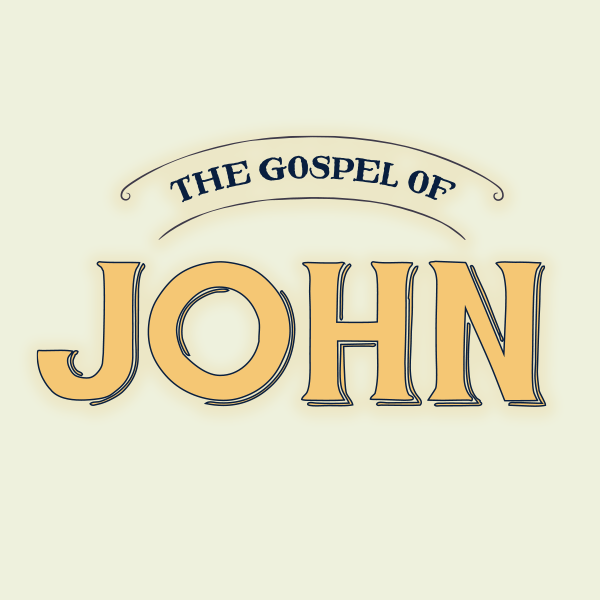 Series: The Gospel of John
This week Pastor Matt encourages us to Worship the Good Shepherd beause
(1) The Good Shepherd calls his sheep (1-6)
(2) The Good Shepherd gives abundant life to his sheep (7-10)
(3) The Good shepherd dies for his sheep (11-18).
Citylight Manayunk | April 24, 2022 from Citylight Church on Vimeo.
Resources:
John (Baker Exegetical Commentary on the New Testament) by Andreas J. Köstenberger
Shepherds After My Own Heart: Pastoral Traditions and Leadership in the Bible, Vol. 20 (New Studies in Biblical Theology)
by Timothy S. Laniak
https://www.desiringgod.org/messages/my-abandoned-life-for-your-abundant-life–2
https://www.westminster-abbey.org/abbey-commemorations/commemorations/david-livingstone
Podcast: Play in new window | Download
Sermon Transcript
I can still remember the one and only movie I ever took our son Soren to see in the theaters. It was Toy Story 4 – the entire church staff was there to witness the momentous occasion. Without question, for me, watching Soren was even more entertaining than watching the movie. Throughout the movie it was as though Soren was working out his sense of personal morality and justice. In the loudest whisper imaginable, "Dad, that child didn't obey their parents on the first try. I think that's a bad example." "They're not being fair to that toy!" Along with some existential angst and eruptions of laughter, Soren had plenty of questions for me. Have you ever watched a movie with a child? Soren seemed to believe that I had some secret knowledge about Toy Story 4 that he didn't have access to. "Is that toy good or bad?" "Is this going to have a happy ending?" "What's gonna happen to forky?" "What is even going on right now?" Children ask questions during movies because they often feel like they're watching the movie from the middle and missing out on what's really going on. And that's sometimes how we feel as we learn together from the Gospel of John. We often feel like we're arriving in the middle of the movie and wonder what exactly is going on, who are the good and bad guys, and what am I supposed to do with all this? And in the case of our passage this morning, we are sort of arriving in the middle of the movie. Over the last few chapters, there has been a growing tension between the Lord Jesus and the Pharisees, the Jewish religious leaders. As the Lord Jesus revealed more of who he truly is to the world, the religious leaders became increasingly blind to Jesus' real identity. In fact, in John 9, the chapter began with the Lord Jesus giving sight to a man born blind and by the end of the chapter Jesus tells the religious leaders that they're really the blind ones, though they claim to see. And that's the tension and the conversation that we're stepping into as we approach John 10. Jesus is having a tense moment with the Pharisees. And what is really going on at this point in the movie, if you will, is that Jesus is pressing the Pharisees and all of us to the point of decision. In John 10, the Lord Jesus calls himself the Good Shepherd. It's a very significant claim. In the OT, God often referred to himself as the shepherd of Israel. Think Psalm 23 – The Lord is my shepherd, I shall not want. Jesus now claims to be the Good Shepherd – the divine shepherd come in the flesh for his sheep. And this creates a division and forces a choice. We will respond in one of two ways. We can respond like the man born blind that Jesus healed. John 9:38 – He said, "Lord, I believe," and he worshiped him. Or we can respond like the Pharisees at the end of our passage this morning. John 10:19-21 – There was again a division among the Jews because of these words. 20 Many of them said, "He has a demon, and is insane; why listen to him?" 21 Others said, "These are not the words of one who is oppressed by a demon. Can a demon open the eyes of the blind?" As Jesus reveals more of himself, sort of like as the case of characters in Toy Story 4 become clearer, there can be no middle ground. They're either good guys or bad guys. With Jesus, we will either worship him as the Good Shepherd or we will dismiss him as a sinner or insane. There is no neutrality. And that brings us to the big idea of our passage this morning: Worship the Good Shepherd. Now, why should we choose to worship Him rather than reject him as insane? (1) The Good Shepherd calls his sheep (1-6) (2) The Good Shepherd gives abundant life to his sheep (7-10) (3) The Good shepherd dies for his sheep (11-18).
THE GOOD SHEPHERD CALLS HIS SHEEP (1-6)
At the beginning of John 10, Jesus is still speaking directly to the Pharisees, with his followers listening in. He speaks to them in a figure of speech. In this figure of speech, there is a sheep pen, a door, thieves and robbers, and a gatekeeper. At the heart of the figure of the speech there is a shepherd and sheep; Jesus and his true followers. Listen to what the Lord Jesus says. John 10:2-4 – "But he who enters by the door is the shepherd of the sheep. 3 To him the gatekeeper opens. The sheep hear his voice, and he calls his own sheep by name and leads them out. 4 When he has brought out all his own, he goes before them, and the sheep follow him, for they know his voice." I love that!
The Lord Jesus is using a figure of speech to describe how someone becomes his follower. Jesus is the shepherd. His followers are the sheep. Do you notice how the Good Shepherd brings out his sheep to himself? Do you notice how Jesus brings his followers to himself? He calls his sheep by name! Jesus our Good Shepherd calls us by name! He calls us, individually and specifically. We follow the Good Shepherd because he called us by name!
There is some historical evidence that Palestinian shepherds had nicknames for their sheep and would beckon their sheep out of the sheep pen by calling each one, personally, by their nickname. And that's what our Good Shepherd has done for us and that's why we worship Him. He called us specifically, personally, and by name. He calls his sheep by name! Jesus does not only generally call the world to follow him – he does do that, "If anyone thirsts, let him come to me." He does that, but that's not all he does. Jesus also effectively calls his own sheep, by name, and all of them come out and follow his precious voice. And if you're a follower of Jesus, that's what happened to you. You follow Him because he called you, specifically and personally, by name.
We receive a beautiful picture of how the Lord Jesus calls us to himself by name in John 11, and rather than summarizing it, I want to read it to you. John 11:38-44 – Then Jesus, deeply moved again, came to the tomb. It was a cave, and a stone lay against it. 39 Jesus said, "Take away the stone." Martha, the sister of the dead man, said to him, "Lord, by this time there will be an odor, for he has been dead four days." 40 Jesus said to her, "Did I not tell you that if you believed you would see the glory of God?" 41 So they took away the stone. And Jesus lifted up his eyes and said, "Father, I thank you that you have heard me. 42 I knew that you always hear me, but I said this on account of the people standing around, that they may believe that you sent me." 43 When he had said these things, he cried out with a loud voice, "Lazarus, come out." 44 The man who had died came out, his hands and feet bound with linen strips, and his face wrapped with a cloth. Jesus said to them, "Unbind him, and let him go." Just like Jesus called Lazarus by name and he came forth from the dead, he called you by name and brought you from spiritual death to new life. And that's why we worship Him. He called you by name. And this reality that Jesus calls his sheep by name also reminds us that no one can follow and worship Jesus for you. He calls by name and we must respond to him with our own worship. So worship the Good Shepherd, for yourself, because he calls you by name.
THE GOOD SHEPHERD GIVES ABUNDANT LIFE TO HIS SHEEP (7-10)
The Pharisees don't understand the figure of speech, so Jesus expands on it in plain language in verses 7-10 by first calling himself the door into the sheep pen. In other words, Jesus is the only way to God and into his eternal family. But Jesus offers a contrast. Our Good Shepherd contrasts himself with bad shepherds, Israel's godless leaders that have come before him. John 10:8-10 – All who came before me are thieves and robbers, but the sheep did not listen to them. I am the door. If anyone enters by me, he will be saved and will go in and out and find pasture. 10 The thief comes only to steal and kill and destroy. I came that they may have life and have it abundantly. Do you notice the contrast? Most New Testament scholars believe that the Lord Jesus is drawing upon the prophet Ezekiel's indictment of Israel's godless leader to make this contrast. Listen to what Ezekiel wrote. Ezekiel 34:1-4 – The word of the LORD came to me: 2 "Son of man, prophesy against the shepherds of Israel; prophesy, and say to them, even to the shepherds, Thus says the Lord GOD: Ah, shepherds of Israel who have been feeding yourselves! Should not shepherds feed the sheep? 3 You eat the fat, you clothe yourselves with the wool, you slaughter the fat ones, but you do not feed the sheep. 4 The weak you have not strengthened, the sick you have not healed, the injured you have not bound up, the strayed you have not brought back, the lost you have not sought, and with force and harshness you have ruled them. Many of Israel's leaders, including the Pharisees, devoured the sheep and used them for what they could get. In stark contrast, our Good Shepherd gives to his sheep, he gives abundant life to us. And that's why we worship Him!
What is the abundant life that Jesus gives? I think we get a clue from the last word in verse 9: pasture. The word pasture calls to mind perhaps the most famous of all the Psalms. A Psalm about the Lord my shepherd who makes me lie down in green pastures. Psalm 23 is the perfect picture of the abundant life that Jesus our Good Shepherd gives to his sheep. Think of it: "The Lord is my shepherd, I shall not want (or "I have everything that I need"). He makes me lie down in green pastures. He leads me beside still waters (Rest, peace, safety in the chaos). He restores my soul (By knowing him, we experience renewal). He leads me in paths of righteousness for his name's sake (he leads us through the complexities of life). Even though I walk through the valley of the shadow of death, I will fear no evil, for you are with me; your rod and your staff, they comfort me (Presence – he does this through his people). You prepare a table before me in the presence of my enemies; you anoint my head with oil; my cup overflows. Surely goodness and mercy shall follow me all the days of my life, and I shall dwell in the house of the LORD forever (security)." That's the abundant life that Jesus gives to his sheep who he calls by name. And so we worship Him!
Question: where are you looking for the abundant life described in Psalm 23? A move – maybe a new place will bring the abundant life I long for? A new job – surely that will do it? A new baby? A break, and maybe a Netflix binge? Except for that last one, those could be good things, but they'll disappoint you if your looking to them to give you the abundant life. It's only in ever-increasing personal intimacy with the Good Shepherd, who is my Shepherd, that we experience the truth, "I have no lack." And that's why we worship Him. He calls us by name and instead of devouring us, he gives abundant life to his sheep. But how does he do it?
THE GOOD SHEPHERD DIES FOR HIS SHEEP
John 10:11 – I am the good shepherd. The good shepherd lays down his life for the sheep. To truly appreciate what Jesus is saying about himself, we have to look back to the Old Testament tradition that stands behind Jesus' statement, "I am the good shepherd." In the OT, Yahweh – the creator God – reveals himself a shepherd who calls, protects, and guides his people! Psalm 23:1 – The Lord is my Shepherd, I shall not want. Also in Psalm 78:52-53 – "Then he led out his people like sheep and guided them in the wilderness like a flock. He led them in safety, so that they were not afraid, but the sea overwhelmed their enemies." The Lord – Yahweh himself – is the shepherd to the flock of Israel. He called them by name and led them out of slavery in Egypt to the pasture of the Promised Land. But the Lord – and this is awesome – almost always shepherds his people through human leaders – shepherds. Psalm 77:20 – You led your people like a flock by the hand of Moses and Aaron. After Moses and Aaron, there was David, the shepherd boy who became the crowned prince and protector of Israel, who defeated their mortal enemies. But God's shepherds turned from Him. Do you remember the Lord's word through Ezekiel? Ezekiel 34:2-3 – Thus says the Lord GOD: Ah, shepherds of Israel who have been feeding yourselves! Should not shepherds feed the sheep? 3 You eat the fat, you clothe yourselves with the wool, you slaughter the fat ones, but you do not feed the sheep. But the Lord did not abandon his sheep. Instead, later in this same chapter, he made them a promise. Ezekiel 34:22-24 – I will rescue my flock; they shall no longer be a prey. And I will judge between sheep and sheep. [23] And I will set up over them one shepherd, my servant David, and he shall feed them: he shall feed them and be their shepherd. [24] And I, the LORD, will be their God, and my servant David shall be prince among them. I am the LORD; I have spoken. It's so important to know that The Lord made this promise hundreds of years after King David died. The Lord promised a greater David, an eternal Son, and an everlasting prince who would serve as the Good Shepherd for Israel. And that is exactly who the Lord Jesus Christ is. He is the good, divine shepherd and he has come to call his sheep by name and give them abundant and eternal life by dying for the sheep. And our Good Shepherd laid down his life not just to call sheep out of the sheepfold of Israel. Our Good Shepherd laid down his life to call his sheep by name from among every tribe, tongue, and nation.
John 10:16-18 – I have other sheep that are not of this fold. I must bring them also, and they will listen to my voice. So there will be one flock, one shepherd. For this reason the Father loves me, because I lay down my life that I may take it up again. 18 No one takes it from me, but I lay it down of my own accord. I have authority to lay it down, and I have authority to take it up again. This charge I have received from my Father." And that's why we worship Him! And that's why we take his gospel across the street to our neighbors and around the world to those who have never even heard his name. We worship Him because he called us out of death and judgment by name by laying his life down for us, and taking it up again. Worship the Good Shepherd!